Alumni Association adds senior development officer to staff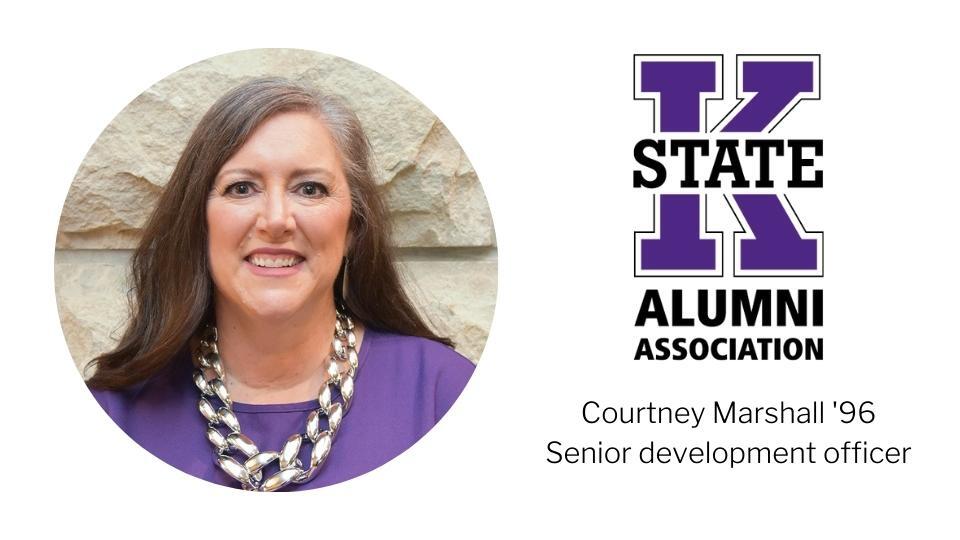 Courtney Marshall, who has more than two decades of experience in alumni and donor relations, has joined the K-State Alumni Association staff as senior development officer.
Marshall will work with Alumni Association President and CEO Amy Button Renz and the Association's donor relations team to develop fundraising strategies, stewardship efforts and prospect information for donor engagement.
Renz said this new role was created to help the Alumni Association advance its mission "to lead and inspire lifelong involvement that will benefit Kansas State University and all members of our Wildcat Community."
Marshall has strong ties to K-State. She earned a bachelor's degree in public relations in 1996 from K-State. She previously served as the director of alumni communications and member services for the K-State Alumni Association from 2000-2004. In that role she helped create and implement the Association's student alumni association known as Wildcats Forever; oversaw the Tradition Founders fund; managed a membership program which helped K-State claim the No. 1 spot in the Big 12 for graduates who are members; among other accomplishments. She also served K-State as a major gift development officer for the KSU Foundation, raising funds for the College of Veterinary Medicine from 2013-2014.
Marshall has also served at other institutions over the course of her career including Benedictine College, Texas Tech University, University of South Dakota and Wichita State University. Most recently Marshall served as president and CEO of the Wichita State University Alumni Association.
"We are excited to have Courtney return to K-State," said Amy Button Renz, Alumni Association president and CEO. "She brings a deep passion for the university and great expertise to the position. Her experience in alumni relations and development will help to advance the mission of the Alumni Association."
---