A K-State reunion: K-Staters return to campus to produce and perform new play, 'Strong City'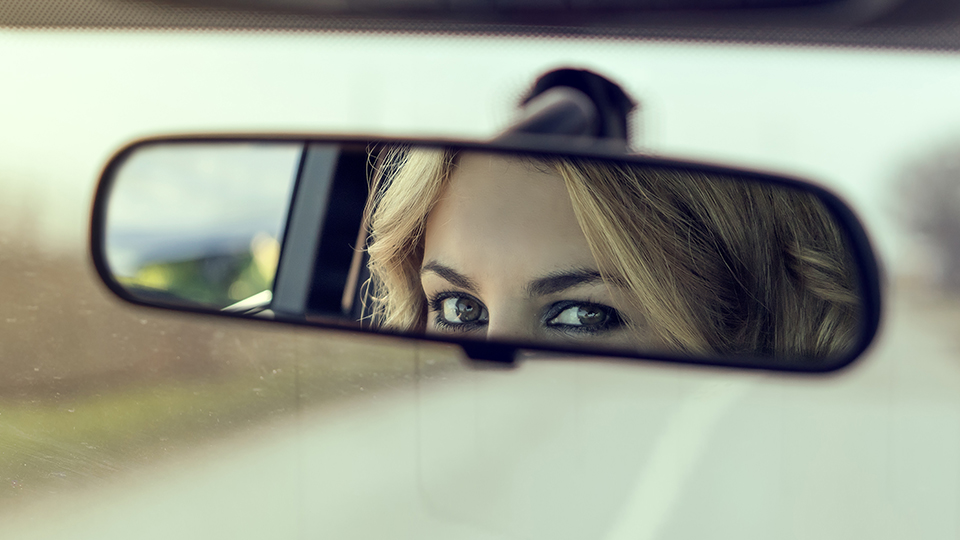 After a decade spent living abroad in Europe, Paige MJ Erickson '02 found herself back home in the state of Colorado. As she unpacked her possessions from storage and prepared for her next stage in life, she found herself reflecting on past experiences and future possibilities.

She thought about all she'd learned during her time in Europe. She thought about her return to her roots in the Midwest region. She thought about her passion for writing, and how she might challenge herself with a new project.

Out of this time of reflection came the script for Strong City, a play about home and the search for meaning. The play will reunite many of Erickson's friends and colleagues — including a number of K-Staters — to serve on the cast and crew. The play will premiere at K-State's Purple Masque Theatre on June 25 and 26.

"I loved being at K-State – I really did," said Erickson, who earned a master's in communication studies from the university and wrote a play as her master's thesis. "I think it will be a good homecoming for me."

Strong City follows the story of Andrew (played by former student Zac Ralston), a man who's estranged from his ranching family but also burned out by life in the big city. Through an accidental carjacking and a road trip with an unlikely new friend named Liesl, the characters discover the answers to their biggest questions can be found in the calm of the Kansas prairie.

"The play's about finding a sense of purpose and meaning in life — not just who they are, but what they're living for," Erickson said.

K-Staters in the cast include Miranda Miller-Klugesherz '17 and Tim Steffensmeier, a professor of communication and leadership at K-State. The director is Darren Epping-Fuentes '06, an instructor of communication and director of public speaking at K-State, and the play will be filmed by videographer Nick Patterson '16.

"I have most enjoyed seeing the process of a play in its early drafts change over time and become a production-ready creative project," said Epping-Fuentes of his involvement with the project. "Much of the cast has strong roots in the arts but our lives have all taken us in different directions. Paige's play has done more than create a really great theater experience, it has brought together a group of friends who love art and each other."


A return to the stage
Although Erickson has kept busy in her years since graduating from K-State (she's the author of a creative nonfiction book, The Nice Thing About Strangers, and she also teaches for Purdue University Global), this is her first play in 15 years.

The play was constructed through virtual workshops and read-throughs, with help from people from multiple countries and several U.S. states. Erickson said it's been exciting to watch her cast rediscover their love for live theater; some of the actors involved in the production are returning to the stage for the first time in decades.

"The play was a cool opportunity to dust off those [skills], and endow this project with more meaning," she said.

Although it can be challenging for actors to memorize and rehearse a script while balancing family obligations and working a full-time job, Erickson hopes that for her cast, the experience will be worth it.

She's also thrilled about the return of live theater after the COVID-19 shutdowns. Theater is a high-stakes, collaborative experience, Erickson said, because the audience becomes a part of the performance, using their imagination to bring a scene to life.

"The audience is engaged — they suspend disbelief," Erickson said. "That's part of the thrill."

She wants the play to create a space for audience members to laugh, cry, get involved in the story, and share a powerful communal experience.

"People have become really disconnected from each other," she said. "We can sit together, and the divisions won't matter. We need to reclaim that connection that brings us as humans together."

"As we adapt to our new COVID reality, I hope audiences will feel comfortable and excited to experience local art again," Epping-Fuentes adds. "While not the first public performance of a play post-COVID, we are excited to bring another opportunity for the Manhattan community to experience live theater."

Find tickets for the performance at strongcityplay.com. A video version of the live production will be available in August 2022 at strongcityplay.com.
---