Love connections: K-State couples celebrate relationship milestones with Traveling Wildcats program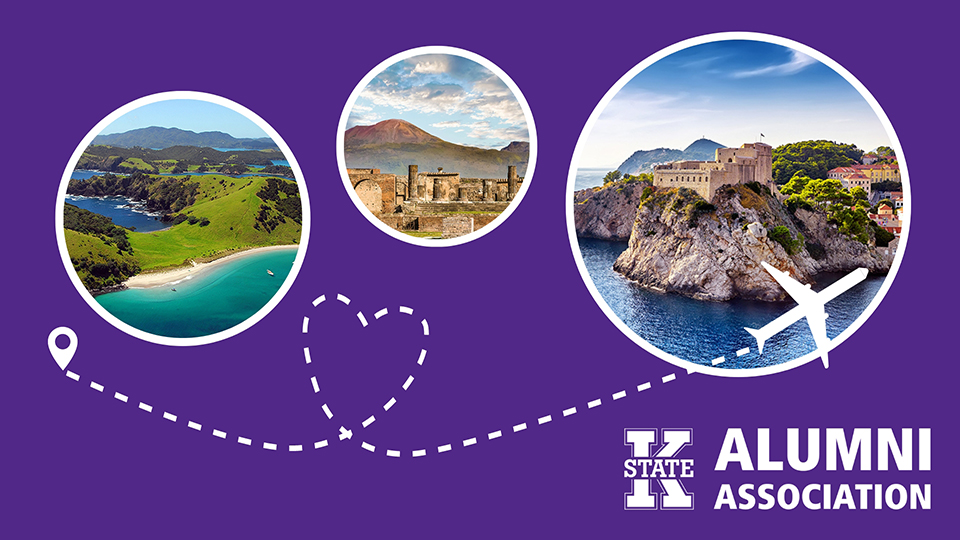 A trip may last for a finite amount of time, but the memories can be treasured forever. Long after the drive back from the airport and all the suitcases have been unpacked, thinking of this special trip brings smiles as you remember the new places you explored, the new foods you sampled, the photos you took, and the adventures and laughter you shared with your fellow travelers.

For these two K-State couples, a Traveling Wildcats trip is the perfect way to make these kinds of memories and celebrate a special milestone in their relationship. Traveling Wildcats is a travel program sponsored by the K-State Alumni Association that offers destinations all across the globe and an opportunity to experience these locations with other K-Staters.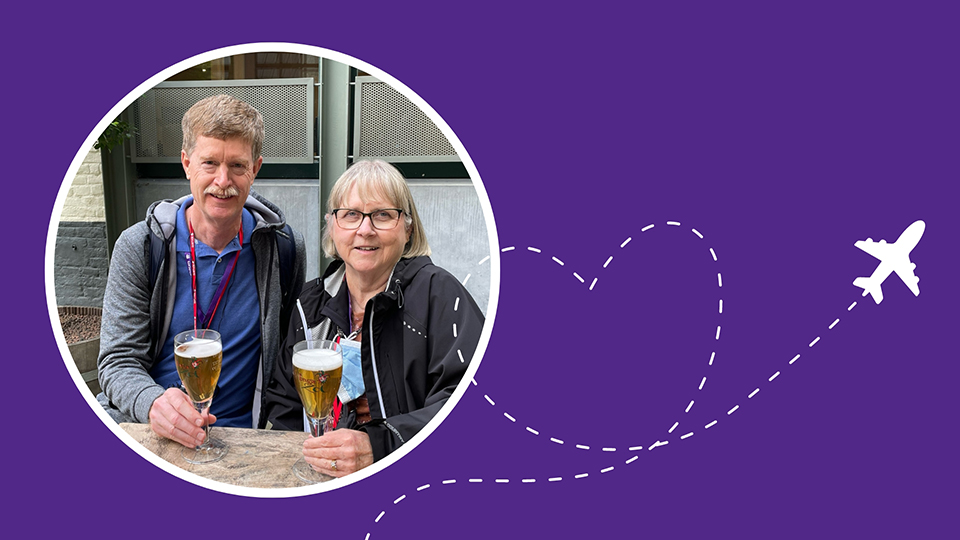 Jeff '76 and Trixie Bone took their first Traveling Wildcats trip on the Rhine River Cruise in 2011 as a celebration of their new status as empty-nesters. Their oldest son had graduated from college and was employed, and their youngest son had started college. They also celebrated their 40th anniversary on the Dutch Waterways trip in 2022.

The couple first met in Bartlesville, Oklahoma, when they were invited over to another couple's house for dinner. Neither one of them knew the other was coming. Several weeks later, Jeff injured his elbow playing basketball and needed X-rays at the hospital. The evening X-ray tech just happened to be Trixie. Several months later they went out on a date.

The Bones said they have enjoyed all their Traveling Wildcats adventures and are excited to travel again with the program.

"We have had some amazing hosts, including [former K-State President and First Lady] Kirk and Noel Schulz, David and Julie Eisenhower, and Allen '87 and [Alumni Association President and CEO] Amy Button Renz '76, '86," the Bones said. "We have traveled with longtime friends and made new friends. The trips are well organized and go to interesting locations. We will continue traveling with the Wildcats regardless if we have a milestone to celebrate!"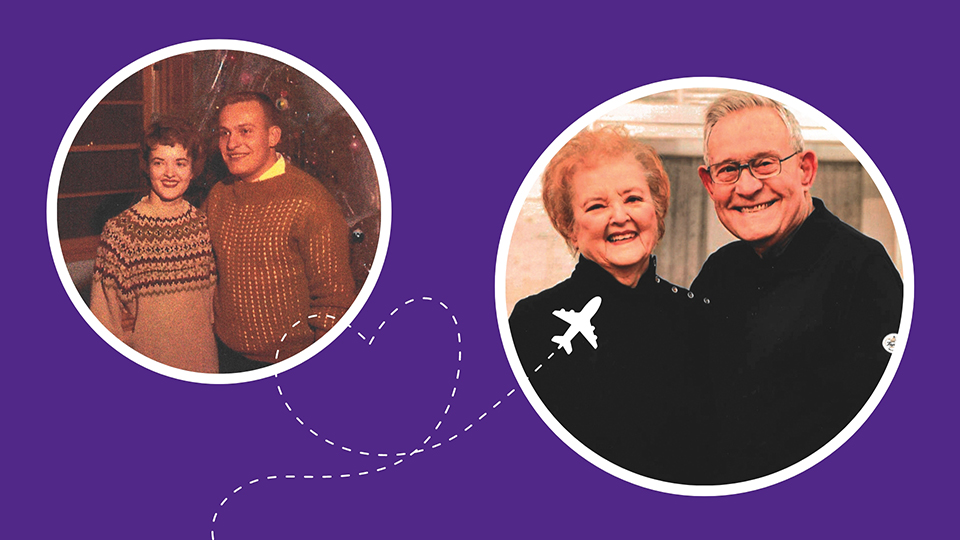 Bill '63, '74 and Linda Curtis '64 recently celebrated their 60th wedding anniversary with a Traveling Wildcats trip to Cape Cod in August 2022.

The couple first met in 1960 at an after-dinner mixer (Bill was a member of Delta Upsilon fraternity and Linda was a member of Alpha Xi Delta sorority). Even if they hadn't met at the mixer, they said other Delta Upsilons had been suggesting a date, and they knew the connection was meant to be.

They plan to continue traveling with the Traveling Wildcats program and exploring the world together.

"We enjoy traveling with the Wildcats for many reasons," the Curtis couple said. "Before the trip even begins, we receive answers to almost all of our questions from Terin Walters '05 [Alumni Association assistant vice president of development and communications] or someone in her office. The tour guides and bus drivers (or ship captains) are very skilled. The trips are as well planned as they can be, allowing for weather extremes, etc.

"We always feel like we are in good hands. We very much enjoyed having Jeanine Lake [Alumni Association senior director of information services] traveling with the group to Cape Cod. Our fellow travelers are fun, polite, kind, interesting people who usually are not rowdy after midnight."
---