Carol W. Shanklin to receive K-State Alumni Association's 2018 Flinchbaugh Family Wildcat Pride Award
Carol W. Shanklin, dean of Kansas State University's Graduate School and professor of dietetics, has been selected to receive the 2018 Flinchbaugh Family Wildcat Pride Award. The award honors a current or emeritus K-State faculty or staff member for his or her advocacy of alumni relations, with a special emphasis on support and participation in alumni programs that engage members of the Wildcat family.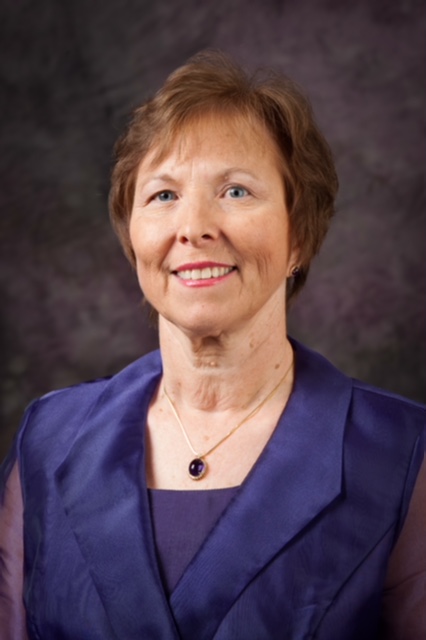 Shanklin, a life member of the Alumni Association, will receive the award during the Association's winter board of directors meeting Jan. 26.
"We are pleased to recognize Dean Shanklin with the 2018 Wildcat Pride Award as she has long exemplified the spirit of this award through her in-depth understanding of, and appreciation for, the value of alumni relations," said Amy Button Renz, president and CEO of the K-State Alumni Association. "Her support of outreach efforts worldwide has been an invaluable asset to the Alumni Association and we deeply appreciate her ongoing commitment to actively promote our programs to current and prospective students, graduates and friends of the university."
As dean of the Graduate School, Shanklin coordinates all aspects of graduate education at K-State, including recruitment and retention of graduate students, recruitment and professional development activities, promotes graduate and professional education, and coordinates professional development and the Summer Undergraduate Research Program. She represents the Graduate School on numerous university committees and task forces.
Shanklin is an active leader on campus and around the world promoting the importance of the Alumni Association's programs. As she travels internationally, she takes the time to interact with K-State international alumni and provides the Association with valuable contact information for alumni engagement. Shanklin intentionally makes the Alumni Association a priority in her professional interactions and she leads the way through offering her time, personal networks and resources to the Association.
Shanklin has served the dietetics profession for more than 25 years. Since joining K-State in 1990, Shanklin has taught master's and doctoral courses in food service and hospitality management and has mentored many graduate students. She was named dean of the Graduate School in 2009.
Shanklin received her bachelor's degree in home economics education from the University of Tennessee at Martin. She received both her master's degree and doctorate from the University of Tennessee, Knoxville, in home economics and food systems administration.
---