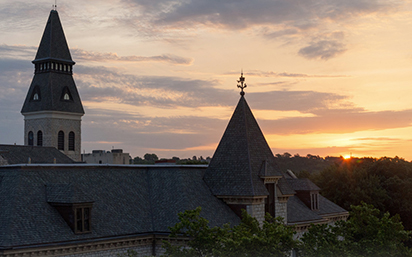 K-State COVID-19 update: Fall semester plans; vaccine research; and more
K-State is in the final stages of determining what the fall 2020 semester will look like for students.

University Provost and Executive Vice President Chuck Taber shared that the university has been assessing classroom environments and determining ways to meet physical distancing requirements and address ventilation issues.

Efforts are underway to de-densify all classrooms and instructional spaces by establishing limits for in-person classes, offering online or blended/hybrid format courses, and prioritizing in-person classes for those where face-to-face instruction is most effective such as labs, performance courses and clinical instruction.


"Inevitably, these efforts are leading to changes in academic schedules, including teaching format, room assignments and class times," Taber said. "We recognize that these changes will feel disruptive and require a great deal of flexibility on the part of students, faculty and staff."

Revisions to the fall academic schedule will be finalized Aug. 3. Students should wait to make changes to their schedule until they receive a notification that the schedule adjustments are complete. Students will then have the opportunity to visit with their academic advisers and make any course adjustments, if necessary, and pending availability of courses before classes begin on Aug. 17. READ MORE


K-Stater and retired inventor of N95 masks returns to work — mostly for free — to fight pandemic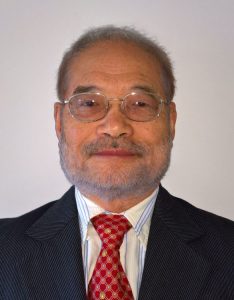 Former K-State student Peter Tsai recently was featured in The Washington Post for his work to combat COVID-19.

Although the materials scientist technically retired two years ago, he has returned to duty to help with respiratory mask shortages. He is the inventor who patented the filtration material used in disposable N95 respirators.

According to The Washington Post article, unlike other forms of personal protective equipment N95 masks actually filter out contaminants, making them the most protective masks on the market.

"I started working almost 20 hours a day," Tsai told The Washington Post. "But I didn't mind." READ MORE


University signs research agreement for COVID-19 vaccine candidate
K-State has signed a new preclinical research and option agreement with Tonix Pharmaceuticals, a clinical-stage biopharmaceutical company, to develop a vaccine candidate for the prevention of COVID-19.

The inventor of the technology, Waithaka Mwangi, professor of diagnostic pathobiology in the K-State College of Veterinary Medicine, will direct the research, which is based on a new vaccine platform that his research team developed for bovine parainfluenza 3 virus, known as BPI3V, which is closely related to human parainfluenza 3 virus.

"A weakened BPI3V has previously been shown to be an effective vaccine vehicle in humans. More importantly, following extensive testing, BPI3V was shown to be safe and stable in infants and children," Mwangi said. "The vector is well suited for mucosal immunization using a nasal atomizer, but it can also be injected. Therefore, BPI3V is suitable for development of COVID-19 vaccine candidates."

The researchers focused on the most critical protein of coronaviruses: the spike protein. When a person is exposed to the virus, this protein is involved in the infection of the host cell. The vaccine candidate developed at K-State has been engineered to display the spike protein in a manner that mimics the actual virus. READ MORE


K-State study first to show SARS-CoV-2, which causes COVID-19, not transmitted by mosquitoes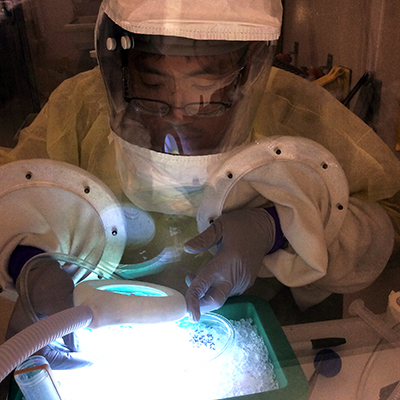 A new study by K-State researchers is the first to confirm that SARS-CoV-2 cannot be transmitted to people by mosquitoes.

Stephen Higgs, associate vice president for research and director of the university's Biosecurity Research Institute, or BRI, together with colleagues from the BRI and the College of Veterinary Medicine had the findings published July 17 by Nature Scientific Reports.

"While the World Health Organization has definitively stated that mosquitoes cannot transmit the virus, our study is the first to provide conclusive data supporting the theory," said Higgs, Peine professor of biosecurity and university distinguished professor of diagnostic medicine and pathobiology.

The study, which was done at the BRI, a biosafety level-3 facility, ultimately found that the virus is unable to replicate in three common and widely distributed species of mosquitoes — Aedes aegypti, Aedes albopictus and Culex quinquefasciatus — and therefore cannot be transmitted to humans. READ MORE


Administrative furloughs will address budget shortfalls
Multiple colleges and units will implement administrative furloughs as one of several ways the university is addressing significant financial challenges for fiscal year 2021. The financial challenges are the direct result of the still-evolving impact of the COVID-19 pandemic.

On July 10, K-State President Richard Myers '65 outlined steps the university is taking to reduce nearly $37 million in costs, including the administrative furloughs, terminating and eliminating positions, voluntary salary reductions, using cash reserves, and cutting operating expenses. Coupled with the emergency furloughs the university administered in May and June, 1,868 employees will be affected.

While the furloughs will provide the university with $8.65 million in short-term cost reductions, Myers said these personnel actions come at a steep cost. "These emergency and administrative furloughs have real-life consequences for our faculty and staff who are the heart of our university. These are very difficult decisions to make."

K-State Human Capital Services is providing online assistance for employees affected by furloughs, including FAQ webpages for both emergency and administrative furloughed employees. Furloughed employees also can apply for emergency funds through the #KStateStrong Emergency Response Fund administered by the KSU Foundation. READ MORE


Online bachelor's in mass communications launches in fall
COVID-19 has had a significant impact on higher education, but K-State continues to adapt and evolve.

The university's A.Q. Miller School of Journalism and Mass Communications is launching an online bachelor's degree in mass communications designed to offer students the skills needed in today's media environment. The bachelor's degree, for 120 credits, officially launches on Aug. 17 with new classes starting every eight weeks. Students can apply through K-State Online.

The program includes specific coursework in journalism or strategic communications. The journalism sequence prepares students for work in broadcast, news reporting and media design. Strategic communications focuses on advertising and public relations with an emphasis in social media.

"We will be one of a handful of accredited journalism and mass communications programs in the world to offer an entire undergraduate degree program online," said Steve Smethers '76, '85, director of the A.Q. Miller School. "This fits nicely with K-State's cyber land-grant university leadership, and we are proud to be among the programs on campus making this vision a reality." READ MORE