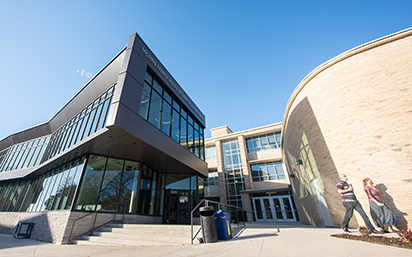 K-State celebrates opening of Morris Family Multicultural Student Center
A ribbon cutting to celebrate a brand-new building on campus is an exciting but fleeting moment. At a typical event, a purple ribbon is cut and flutters to the ground, and a crowd applauds. However, the impact of the new building stretches on for many years to come. It is a new gathering space, a new home for students on campus, and a long-lasting addition to a spot that we love full well.

Due to the ongoing COVID-19 pandemic, K-State hosted a virtual ribbon-cutting ceremony Nov. 20 for the Morris Family Multicultural Student Center. The center will be open to students at the beginning of the spring semester.

The opening of K-State's new Morris Family Multicultural Student Center is the culmination of a long-term dream. Located east of the K-State Student Union, the center is designed to offer people of all cultures, backgrounds and identities a place to explore their cultural origins, engage in meaningful cross-cultural interactions and broaden perspectives.
"The building itself is a symbol of belonging to the diverse community on campus," said Rachel "Annie" Cortes, senior in elementary education and president of the Asian American Student Union. "I cannot even begin to imagine its impact once we begin holding events, having meetings, sharing our cultures, and overall leaving our mark here at Kansas State University that will be visible for generations to come. I really appreciate the thought that was put into what would normally be overlooked, such as ensuring as much natural light as possible. One major feature that stood out to me was the efficient use of space with every area having its purpose. It is clear that the building was built with the students' wants and needs in mind."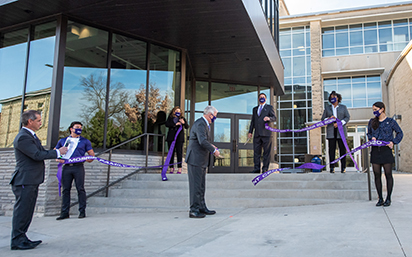 The nearly 13,000-square-foot, three-story, free-standing building will have entrances off Mid-Campus Drive and inside the Student Union. The $6.4 million multicultural student center was privately funded in partnership with the Kansas State University Foundation.

The center is home to more than 40 multicultural student organizations and provides students and student organizations with collaboration spaces, meeting rooms, prayer and meditation spaces, and a practice performance room. A community kitchen is a signature feature, bringing diverse people together to celebrate their rich history, heritage and traditions surrounding cooking and culture.

"This center is to be a bridge to bring people together and not to break them apart," said Jim Bob Morris, former K-State student and lead donor for the Morris Family Multicultural Student Center. "There are some major inequalities out there where people have to jump over major hurdles. We want to bring those hurdles down and help those people be successful by building a bridge between their hopes and desires and their reality, which they can then choose to cross over."

Jessica Elmore '06, '15, the K-State Alumni Association's associate director of diversity programs, is excited by the possibilities offered by the new Morris Family Multicultural Student Center.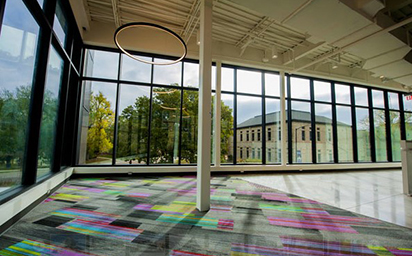 "Since the 1960s, K-Staters who actively participate in the rich multicultural community at Kansas State have expressed the need for a multicultural student center," Elmore said. "On Nov. 20, a dream was realized for a generation of K-Staters. As an alum and an individual who is a part of the Alumni Association team, I know that we have alumni all over the world who cherish the lessons learned and the experiences gained while attending Kansas State University. Alumni frequently mention they were able to grow and learn about themselves, and embrace and learn more about their culture and other cultures through the relationships built with various communities.

"I see the Morris Family Multicultural Student Center being a convener destination, where the support and elevation of culture is at the center of all its programming. The Alumni Association looks forward to future partnerships and opportunities to uplift the value of culture and connect alumni with the history, experiences and students that serve as the foundation of Kansas State's multicultural community."
Get a sneak peek at the new center: