Advertise in the K-Stater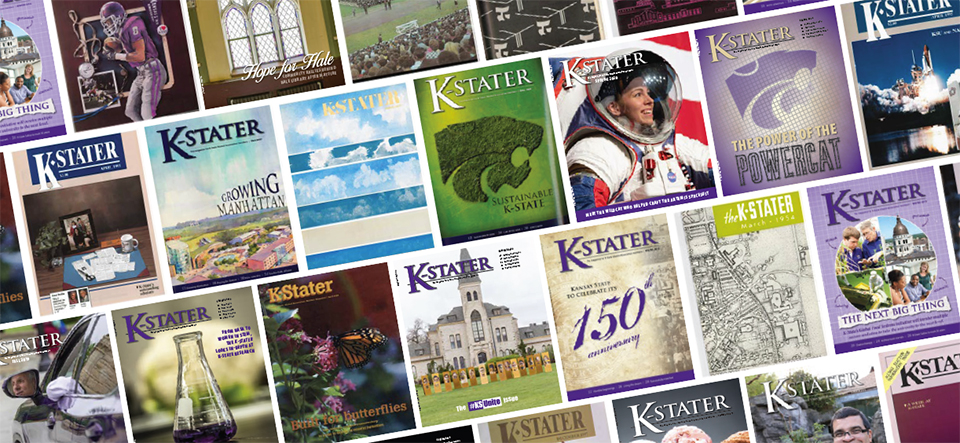 Showcase your business to more than 39,000 Kansas State University alumni through the K-Stater magazine, published exclusively for members of the K-State Alumni Association. The ratio of editorial to advertising content is approximately 80-20, and, as a result, advertising messages are highly visible and prominently displayed in an environment of loyalty and trust.
Sizes
Ad sizes available:
Full page

9 x 10.875" (safe image area: 8.5 x 10.325"; bleed allowance of 0.125")

1/2 page
1/4 page
Note: All ads also appear in the digital K-Stater, accessible online or via the mobile app. Full and 1/2 page advertisers receive a free hot link from the digital edition to your website.

2023 Deadlines
Spring 2023:
Ad space reserved: Jan. 4
Ad mechanicals due: Jan. 14

Summer 2023:
Ad space reserved: April 1
Ad mechanicals due: April 15

Fall 2023:
Ad space reserved: July 5
Ad mechanicals due: July 15

Winter 2023:
Ad space reserved: Oct. 3
Ad mechanicals due: Oct. 15
Preferred format is for print-ready ads submitted in a high-resolution PDF. Also accepted are high resolution EPS, TIFF and JPG files. All color images must be composite CMYK. All color and grayscale images must be high resolution (at least 300 dpi). Need help building your ad? The Alumni Association communications staff is pleased to offer you full design services for your K-Stater ad. Design services will bill at $50 per hour (one hour minimum) and include scanning, resizing, updating content and other changes to print-ready submissions. Digital files are not returned unless requested.

Interested in advertising?
Megan Reichenberger '11
Associate director of membership and marketing
K-State Alumni Association
mreichenberger@k-state.com

---