Top 5 reasons we think Willie the Wildcat is the best mascot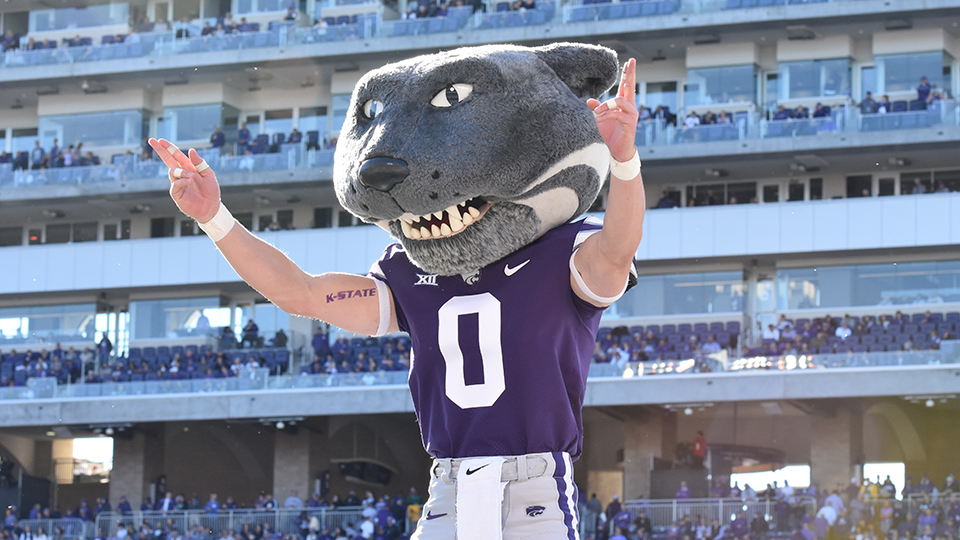 So maybe we're a little biased, but we think Willie the Wildcat is the best college mascot around! Here are the top 5 reasons Willie fills us with purple pride.


1. He's a cool 'Cat with a rich history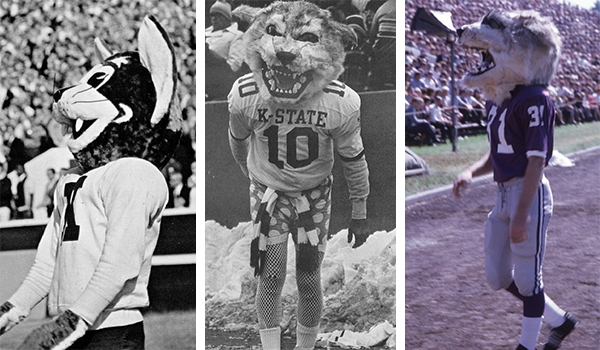 Did you know that the Willie the Wildcat tradition started all the way back in 1947? Adrea Simmons Andersen '56 played K-State's first mascot at the September 1947 football game against Oklahoma A&M. She wore a red-brown wildcat costume with black stripes and a tail — certainly very different from Willie's current look!
Read more about Willie through the years


2. It's just not game day without him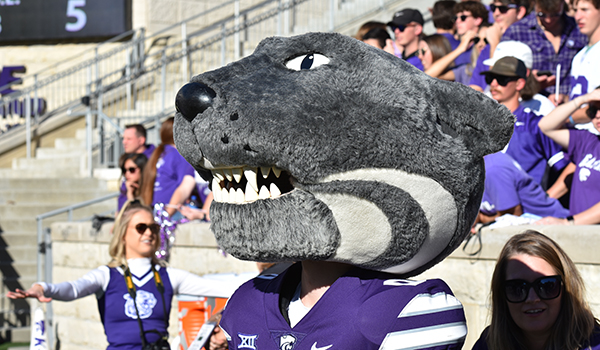 Can you imagine a game day at Bill Snyder Family Stadium without Willie the Wildcat? We can't, either. He helps us all get hyped before kick off, and we cheer for his post-touchdown pushups. He also leads us in every K-S-U cheer.


3. Kids love him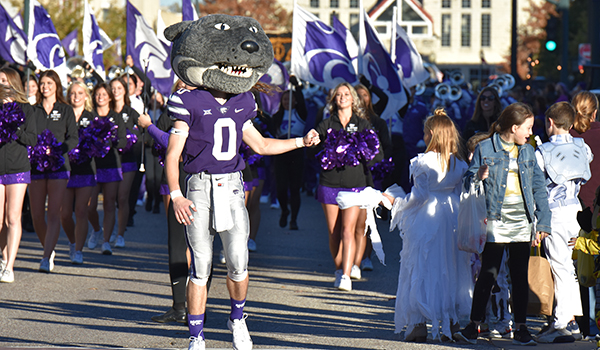 Whether he's giving out high-fives on game day or waving to his fans along the route of the annual Homecoming parade, Willie the Wildcat brings joy to little K-Staters (and K-Staters who are still kids at heart).


4. He's got a secret identity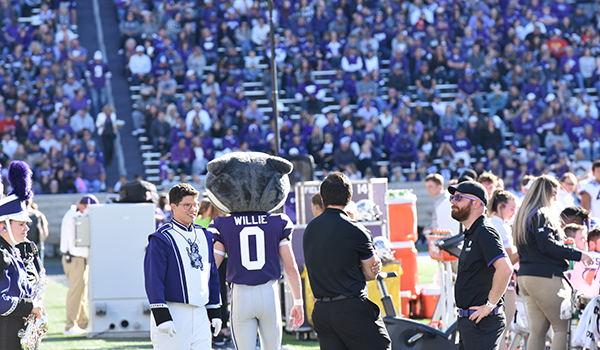 Like Clark Kent as Superman or Peter Parker as Spider-Man, no one knows the identity of the person behind the mask at Willie the Wildcat's public appearances. Does that basically make Willie the Wildcat a superhero too?


5. He's a great ambassador for K-State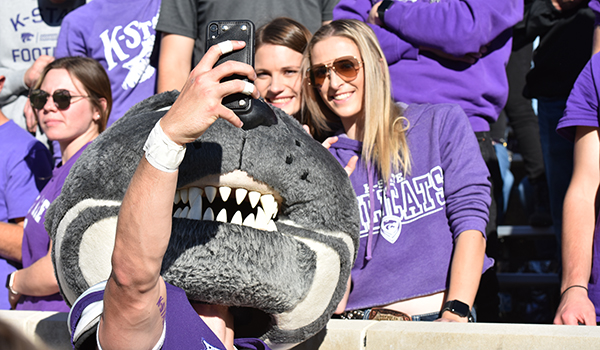 As soon as you spot Willie the Wildcat, you immediately think of Kansas State University, and a sense of fun, family and, of course, the color purple. Wherever Willie goes, he brings that K-State spirit with him.


Did you know...
Willie the Wildcat or Willie Wildcat?
Although you may have heard K-State's mascot referenced both ways, according to the university's Official Style Guide, "Willie the Wildcat" is the preferred name of our beloved mascot.
---