Two K-State graduates to receive 2023 Distinguished Young Alumni Award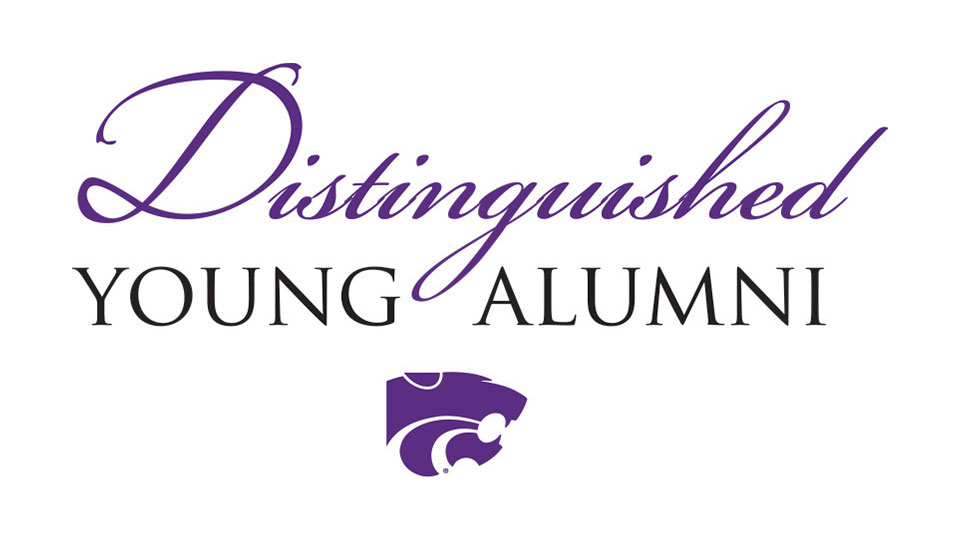 Two Kansas State University graduates — John Grice, Madison, Wisconsin, and Kelsie Salazar, Lenexa, Kansas — are the recipients of the K-State Alumni Association Student Alumni Board's 2023 Distinguished Young Alumni Award.
The award recognizes two K-State graduates who are 35 or younger and are using the scholarship, leadership and service experience they acquired at K-State to excel in their professions and contribute to their communities. The Association and Student Alumni Board are honored to have Salazar and Grice give keynote presentations on March 7 in the Wildcat Chambers of the K-State Student Union.
"This award simultaneously honors some of our most accomplished young graduates while creating new ties among alumni, students and faculty," said Amy Button Renz, Alumni Association president and CEO. "The Alumni Association is pleased to support the Student Alumni Board in presenting this award."
Grice is the annual giving manager for the Barack Obama Foundation. He earned a degree in political science in 2012.
"John's entire career has been dedicated to further developing and serving the philanthropic demands of higher education today," his nominator Parker Vulgamore said. "His career in philanthropy started as soon as he stepped across the stage at graduation. His dedication and innovative strategies have provided today's youth with incredible opportunities to further their education and find their own passions from an early age."
While at K-State, Grice was involved in numerous organizations including Delta Upsilon fraternity, Student Governing Association, Student Foundation and K-State Proud which he served as co-chair of from 2010-2012. His efforts with K-State Proud raised more than $100,000 for students. Additionally, he was a member of Blue Key Senior Honorary and was a Kassebaum Scholar.
Salazar is a registered nurse care coordinator – education for the University of Kansas Medical Center. She earned a degree from K-State in 2011 in family studies and human services.
As a K-State student, Salazar was a member of Alpha Chi Omega sorority, Student Governing Association, served as president of the Human Ecology Council, served as an Orientation and Enrollment leader, director of Wildcat Warm-up, was a member of Quest, Silver Key, Chimes and Mortar Board honorary societies, K-State Proud, and volunteered for Special Olympics and the Mayor's Holiday Food Drive.
"She has worked from the bottom of the totem pole into a position of leadership," her nominator Dr. Jamie Ball said. "She has used her occupation as a means to further her education and extend the knowledge of others in the community and school systems. She maintains a commitment to the community and to future of healthcare by training the next generation."
This year's award recipients have special ties to the K-State Alumni Association.
"These selections are especially significant since both John and Kelsie were members of the Student Alumni Board at one time," Renz said. "It is a great testament to the quality of students that are involved in that program to have two honorees as past members."
"Kelsie and John have had outstanding accomplishments so early in their careers," said Tamie Redding, assistant director of student programs and Student Alumni Board adviser. "We are excited to honor these two amazing young professionals and look forward to hosting them on campus so they will have the chance to meet with and inspire our current K-State students."
For more on the Distinguished Young Alumni program, visit k-state.com/DYA.
---