Apply today to become part of the 2022 K-State Student Homecoming Committee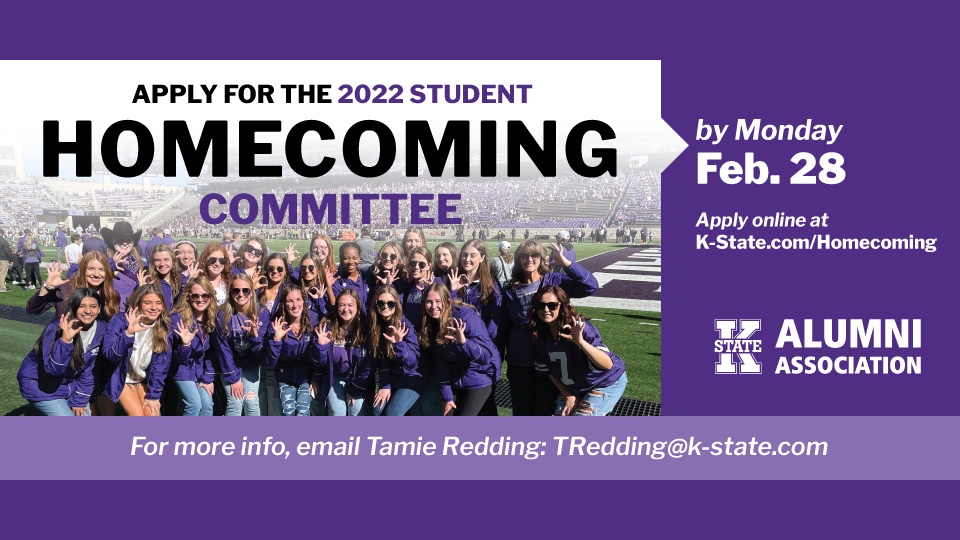 The K-State Alumni Association is currently accepting applications for students interested in becoming part of the Student Homecoming Committee. The committee plans all aspects of the annual All-University Homecoming celebration, including selecting the celebration's theme, selecting the grand marshal of the parade, and selecting philanthropy supported by proceeds of the 5K race/walk, among many other exciting duties.
More information on the committee is available and applications to join can be found on our website.
Send your questions to Tamie Redding '86, assistant director of student programs, tredding@k-state.com.
---