K-State's Student Alumni Board is looking for new members – Apply today to join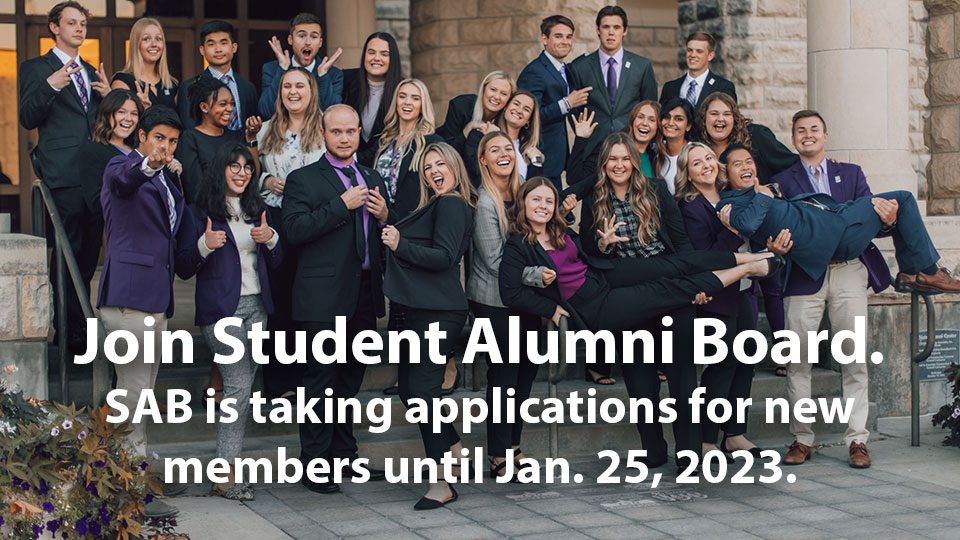 K-State Students: Are you looking to find a way to get more involved on campus and, perhaps, promote Purple Pride? Then consider joining Student Alumni Board.
Student Alumni Board, also known as SAB, is a group of passionate K-State students that promote K-State and help create connections with the K-State Alumni Association to past, present and future students.
SAB is taking applications for new members until Jan. 25, 2023.
SAB has many events throughout the school year, including projects like, Distinguished Young Alumni, Wildcats Forever, Grad Bash and Grad Breakfast.
To learn more about SAB or to apply visit k-state.com/sab. Additionally, students also can attend an information session with Student Alumni Board members on Monday, Jan. 23, at 5:30 p.m. at the K-State Alumni Center.
Contact SAB vice president of recruitment Colleen Fulton (cfulton7@ksu.edu) or advisers Tamie Redding (tredding@k-state.com) or Brandon Moreno (bmoreno@k-state.com) with your questions.
---