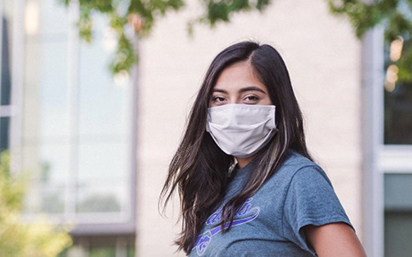 COVID-19 and general university updates: Fall commencement changes, Missouri students to receive in-state tuition, upcoming arts events, and more
Kansas State University continues to track and evaluate COVID-19 data in our community. Every Wednesday, the university is updating the online dashboard that tracks COVID-19 data in university-connected communities:
Lafene Health Center is providing access to symptomatic and asymptomatic COVID-19 testing at no charge to K-State students, faculty and staff. The COVID-19 test must be ordered by a licensed medical provider.

The access to testing is being covered by funding from the Strengthening People and Revitalizing Kansas, or SPARK, program. The no-charge testing is available through the fall semester or until the funds used to support this effort are exhausted. LEARN MORE

The university also has announced that fall commencement for the Manhattan campus will now be held on Friday, Nov. 20; Saturday, Nov. 21; and Sunday, Nov. 22. Ceremonies for the Polytechnic campus will remain on Nov. 20 as previously announced. A schedule of ceremonies is posted on the commencement website.
"The earlier dates for commencement ceremonies are consistent with our efforts to reduce risk for students, their families and their communities by reducing the need for students to travel," Provost Chuck Taber wrote in a letter to the K-State community. "We also recognize that ceremonies hosted on the weekend may make it easier for students and their families to participate."
Missouri students eligible to receive in-state tuition rate for K-State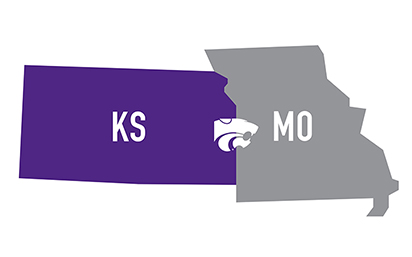 We're excited to share the announcement that beginning in fall 2021, new incoming freshmen and transfer students from Missouri may be eligible for in-state tuition at K-State.

The in-state rate is the result of the Missouri Tuition Match Program, which was recently approved by the Kansas Board of Regents.

Under the program, a tuition discount that reduces rates to match Kansas resident tuition rates is available to domestic Missouri residents who will be full-time, first-time freshmen or full-time transfer students at K-State starting in the fall 2021 academic semester. Tuition for these students is reduced from the $841.70 per credit hour to $312.50 per credit hour — a 63% discount, based on rates for the 2020-21 academic year.

Want to learn more?
K-State makes list of top 10 employers in Kansas from Forbes
Forbes partnered with market research company Statista to pinpoint those organizations liked best by employees in their second annual ranking of America's best employers by state. Kansas State University ranked No. 9 on the list for the state of Kansas. LEARN MORE


Grant supports research to mitigate COVID-19 in meat and poultry processing facilities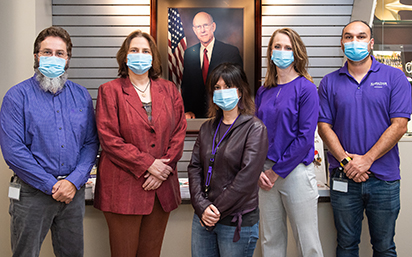 A team of K-State researchers is using a $1 million grant from the U.S. Department of Agriculture — and an additional grant from the state of Kansas — to study how to effectively control the spread of SARS-CoV-2, the virus that causes COVID-19, in the nation's meat and poultry processing facilities.

The study seeks to protect meat plant workers and their surrounding communities from the spread of COVID-19. It involves researchers from K-State's College of Veterinary Medicine and College of Agriculture.

A key objective of the project will be verifying the effectiveness of many of the approved cleaners and sanitizers for inactivating SARS-CoV-2 during plant processing and sanitation operations.

"Nationally and internationally, many facilities that produce meat and poultry products have been temporarily closed because of COVID-19 outbreaks," said A. Sally Davis, an assistant professor of experimental pathology in the College of Veterinary Medicine and project director of the K-State grant. "This has put a major strain on food production, limiting the amount of meat and poultry on grocery store shelves and disrupting food and feed supply chains across the globe. Research is necessary to understand why SARS-CoV-2 is such a problem in meat and poultry processing environments and how we can mitigate the problem." LEARN MORE


K-State arts go virtual
Missing the arts at K-State? While COVID-19 is keeping us from gathering in person, the arts community at the university is still alive and well, and is engaging alumni, friends and students through virtual or socially-distanced programming.

The K-State School of Music, Theatre, and Dance has a number of events, ranging from virtual lectures, an outdoor recital, the Kansas Theatre Works podcast (featuring Shakespeare's Macbeth on Oct. 15), socially-distanced jazz, and much more.