K-State Clubs foster a sense of connection, spirit and loyalty to K-State. Clubs across the globe support the Alumni Association's goals while strengthening ties between alumni, the community and the university.

There are four different types of clubs associated with the K-State Alumni Association: Alumni Clubs, Spirit Clubs, Catbacker Clubs and International Alumni Groups.
Want to learn more about our club events?
Click the button below and take a quick visual tour!

Alumni Clubs
Alumni Clubs are generally established, both in Kansas and out-of-state, in areas with more than 200 alumni within a 50-mile radius. They bring K-State alumni and friends together for social outings, promote K-State and connect alumni to their alma mater.

In-state Alumni Clubs are involved in many events including student recruitment activities. Out-of-State clubs host a variety of fun community events for K-Staters.

For more information on starting an Alumni Club, please review the other articles on this site.

Spirit Clubs
Spirit Clubs are groups of K-State alumni and friends outside of Kansas who gather for football and basketball Watch Parties.

For more information on starting a Spirit Club, please review the other articles on this site.


Catbacker Clubs
Catbacker Clubs are co-sponsored by K-State Athletics and the K-State Alumni Association. These groups are located only within the state of Kansas.

Catbacker members and clubs contribute to the Ahearn Fund and help increase awareness of and support for K-State Athletic programs.

For questions about Catbacker Clubs please contact Susan Shipman at 785-532-7763 or sshipman@kstatesports.com.


International Alumni Groups
International Alumni Groups can be established in any country outside the United States. International Club events can center around social gatherings, university faculty visiting the area or simply promoting K-State.

If you are interested in starting an International Alumni Group, contact: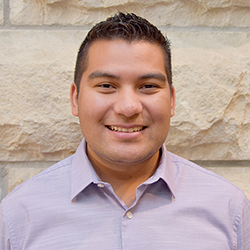 Questions?
Brandon Moreno
Assistant director of alumni and diversity programs
785-532-5060
---