From the 2022 Ambassadors
Stacia and Josh were elected by the student body to serve as the 2022 Student Ambassadors and have shared their experience below.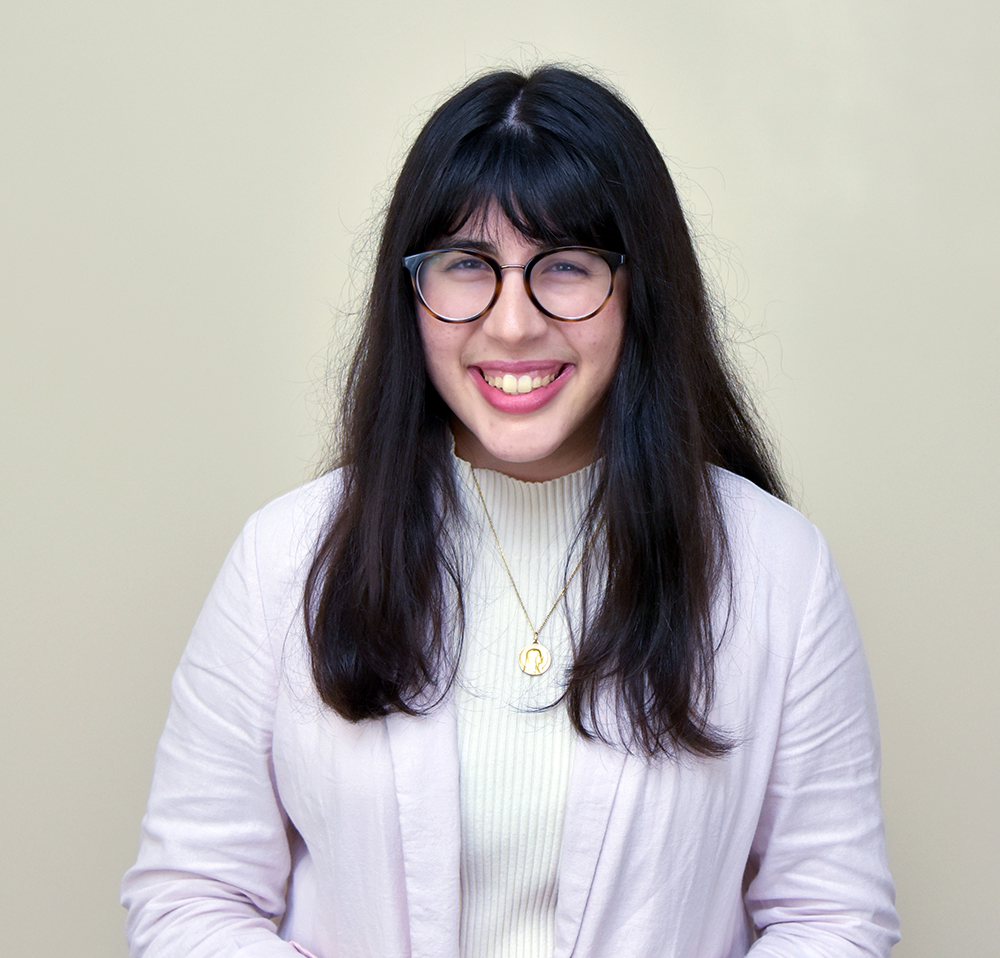 Stacia Mendoza


In one word, how would you describe your experience as a K-State Student Ambassador?
Invigorating

What surprised you the most about your experience?

I've always known that K-State has a strong alumni network, the best in the Big XII in fact. But it's one thing to hear about it and another thing to experience it. Sometimes I think I'm crazy for how much I love K-State, but I was pleased to find out there are a lot of people who have me beat! If anything, they gave me a reason to love this university even more!

Do you have a favorite event you attended?

My favorite event was Wabash Cannonball Denver. There's always a lot of purple pride in Kansas, but it was exciting to see how much the K-State family is alive and well in Colorado. As a Wabash scholarship recipient, myself I had the opportunity to speak at the event. It meant so much to share my story and the impact that K-State and these donors have had on me. I appreciated the chance to say thank you to our wonderful donors who continually better our lives but rarely ever get to hear/see the impact of their gift. It was even more meaningful to hear that after my talk, attendees chose to shift their endowment funds to the scholarship so that other students could have the same experience.

How do you feel you made a difference as a K-State Student Ambassador?

Student Ambassador is a special role in the sense that we interact with administrators in a unique way. We have the opportunity to build organic relationships with them because instead of scheduling meetings and pushing agendas, we get to take 6-hour road trips with them in the alumni van! We are an easy access sounding board to the student perspective. I think this allowed us to make a difference as student ambassadors because we were able to share the student perspectives to a variety of different people.
Additionally, I think one of my favorite things has been getting to meet perspective students when we traveled to their hometowns for events in the spring and now getting to see them on campus! It has been so rewarding that our position extends outside of our organized events.

What advice would you give the 2023 K-State Student Ambassadors?
Live in the moment. It'll be over before you know it so make the most of each event and every additional opportunity that comes your way. Be intentional with your time in the car with people. Now, you don't just represent just yourself, you represent the student body. Get out of your comfort zone and connect with groups you may have never interacted with. You must be open-minded and immersed in the campus culture so you can share with alumni a full picture of our university. It's a large responsibility but you were chosen for a reason.
Also, bring your own silverware and don't get your wisdom teeth out before the Ottawa event! You'll want to enjoy the pork they make there! It is an annual tradition!

Is there anything you wish you would have known at the beginning of your term?
It goes so fast. Too fast. I wish I realized sooner that I have something valuable to offer. It's easy to be intimidated in a room of successful alumni and think they couldn't care less about some student. But they want to be connected back to the campus and they want to hear your story. Your perspective matters and you should share it.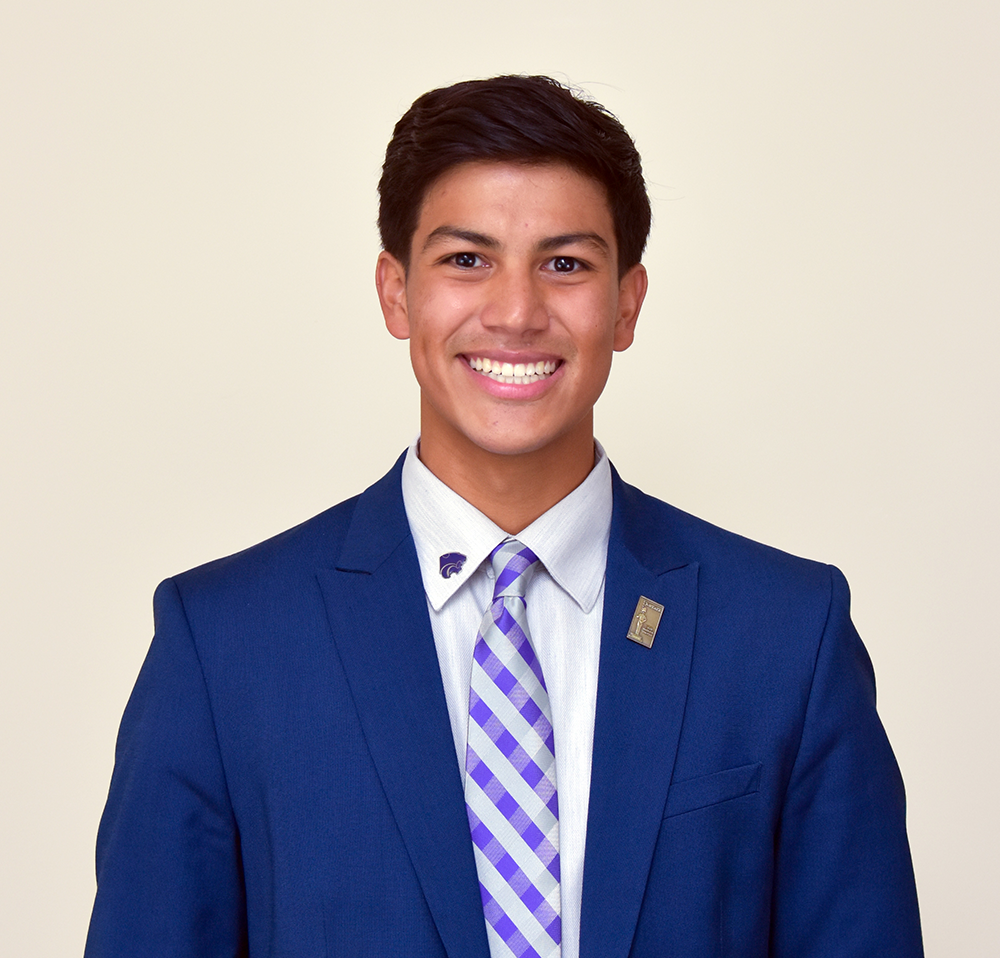 Josh Diazdeleon


In one word, how would you describe your experience as a K-State Student Ambassador?

Astounding

What surprised you the most about your experience?

Throughout this entire experience I was most surprised in how much I would learn from alumni and members of the wildcat community. It seemed that every event that we attended I would learn something about student life at K-State and how it was in the past. Such as how much the union has changed or how Van Zile used to have a tennis racket at the end of the hall to swat away bats that may have found their way into the building! While I learned so much, I was also surprised in how inspired I would become after listening to the stories of alumni and their paths after graduating from K-State along with listening to the aspirations of incoming students who were excited to join our Wildcat family.

Do you have a favorite event you attended?
Every event that we attended this year was phenomenal. They were all so special and unique in their very own way. From eating porkchops in Ottawa, KS to attending a calf fry in Scott City every event had its own charm. Each Catbacker or alumni club we were fortunate enough to visit truly showed how deep their purple roots go and Stacia and I are so thankful for everything they do for our K-State community. While each event was great one that sticks out the most was out first event in Wichita, KS where Stacia and I got to make our debut as the 2022 Student Ambassadors.

How do you feel you made a difference as a K-State Student Ambassador?

As a member of the Pride of Wildcat Land there is nothing more that I loved to do than to share updates about our Sudler Award Winning Marching Band. As the first student ambassador who also happened to be a member of the Pride it was my honor to share my perspective as a member of one of the hardest working groups of students on campus. I appreciated the opportunity to connect with Alumni who were members of the Pride a long with prospective students who were on the fence about joining. I know that I was at one point on the fence about joining the Pride and being able to share my experience with these students means the world to me. Stacia and I were also fortunate enough to serve as ambassadors at a time when so much change was occurring on campus. From the hiring of President Linton to the hiring of Coach Tang, we were fortunate enough to meet with these leaders on campus to help share our perspectives as representatives of the student body.

What advice would you give the 2022 K-State Student Ambassadors?

Enjoy every second of it! Don't be afraid to step out of your box when it comes to meeting new people, starting a new experience, or reaching out for help. It is so important to be 100% yourself during this experience. You were elected based on who your genuine self is, and it is important to share that with the K-State community! Don't take yourself too seriously and have fun with the experience as you have the honor of being an ambassador on behalf of your K-State family. It's not about the purple blazer that makes a good student ambassador it's about the Wildcat who is wearing it! (Although the blazer is a GREAT touch) We are all forever and always rooting for you!

Is there anything you wish you would have known at the beginning of your term?
This has been one of the most important experiences of my life, I wish that I could have found a way to slow down time to enjoy every second of it. The beauty of this role is that while me and Stacia's term might be over, we can see our work fulfilled through the next set of ambassadors. They are going to do so well, and we are so excited to see them fulfill this role.
---