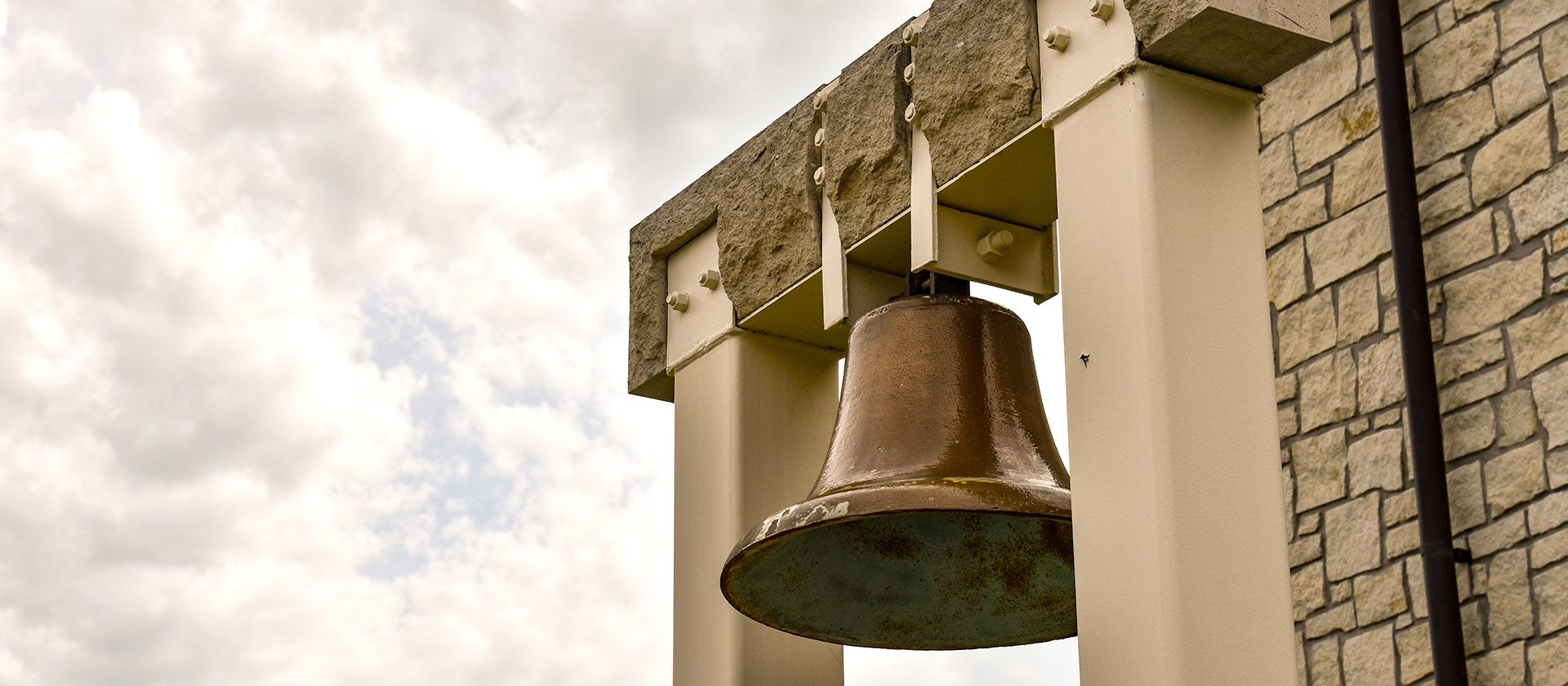 The Medallion award recognizes an alumnus whose humanitarian service has added measurably to the quality of life.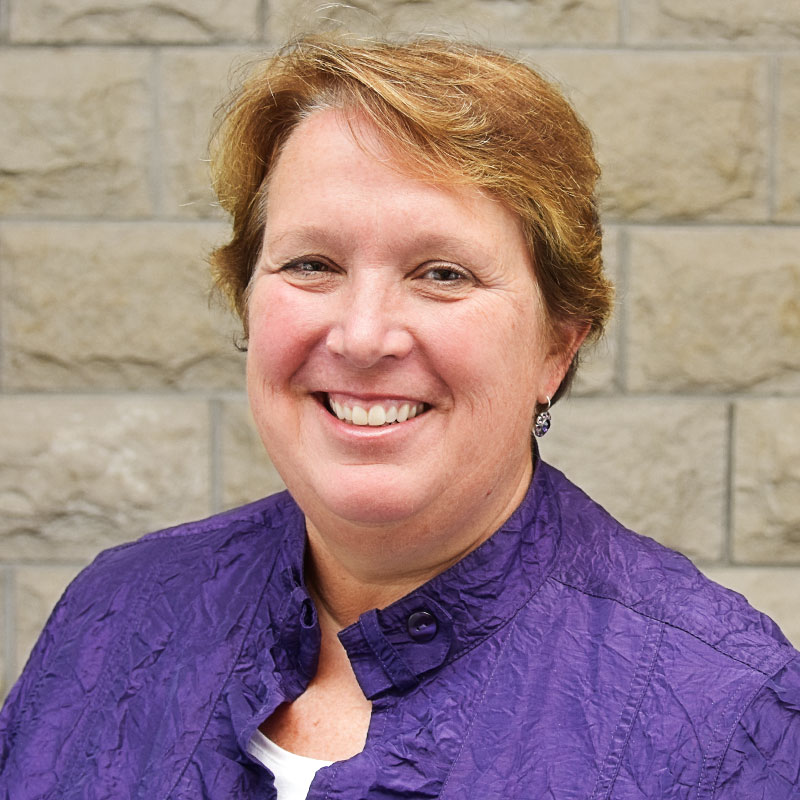 Questions?
Michelle Elkins '87
Associate director of awards and special events
785-532-5077
2004
Wayne Freeman '38, Agriculture
Freeman spent a lifetime developing the capabilities of poor nations to feed their people. He spent 15 years developing his work in India and then developed an integrated cereals program in Nepal. Freeman created an innovative evaluation and seed distribution suitable for developing countries.

Dr. Dan Upson '52, '62, '69, Veterinary Medicine
Upson was the first veterinarian to serve on the Kansas Pharmacy Board. He developed regulations to standardize the procedures for proper drug use in food animal medicine and safety. Upson pioneered technology based education in the College of Veterinary Medicine.

2003
Richard Dodderidge '47, Arts and Sciences
Dodderidge was president and CEO of Brewer Advertising Agency in Kansas City. The agency was eventually bought out by Young and Rubicam of NY. Brewer was ranked third in the nation amoung ad agencies with major agricultural clients. After leaving advertising, Dodderidge managed corporate marketing for AMC theaters. His professional experience in marketing was a natural complement to his philanthropic and humanitarian efforts. His 38-year Rotary career included service projects in South Africa, Russia and India. He assisted in the formation of a Rotary Club in St. Petersburg, Russia. He was on the Kansas Board of Regents and championed the Margin of Excellence, a legislative funding package to aid public higher education in Kansas.

Karen Milner Graves '57, Education
Graves is known for her commitment, dedication and unwavering support for many worthwhile community projects. She founded the Trails West! Festival in St. Joseph, Missouri, and the Smoky Hill River Festival in Salina, Kansas. Graves served as president of the Neighborhood Partnership, a revitalization effort in Patee Town, an older neighborhood in St. Joseph in which eight museums are located. She was Salina's first woman mayor and was an integral player in the merger of Kansas College of Technology with K-State.
2001
Don Downing '50, Arts and Sciences
Downing retired from New York Life Insurance, Co. and used his business experience to establish the Haitian Episcopal Learning Partnerships (HELP). The organization provides medical and educational support to one of the poorest Third World nations. Downing helped build a parish school and he raised funds and sought medical volunteers to form health care teams.

Robert Hagans '50, Business
Hagans was CEO and chairman of the board of Unitog, a custom-designer and manufacturer of buisness uniforms and work apparel. He was a believer in teaching youth entrepreneurship and was involved in Junior Achievement for more than 20 years. During his 27 year membership in the Rotary club he chaired the Rotary's camp enterprise committee which led a camp to demonstrate the role of business, labor and government in the free enterprise system to high school seniors. Hagans created numerous endowed scholarships in the K-State Colleges of Agriculture, Arts and Sciences and Business Administration. He also established two endowed professorships in the College of Business Administration and was the largest benefactor to the Colbert Hills Golf Course and one of the lead donors for the K-State Alumni Center.

Rick Harman '50, Arts and Sciences
Harman was recognized as a major player in the racial integration of restaurants during the Civil Rights era. Not only was Harman concerned by the inability of minority populations to eat in public food service operations but also by the discrimination of hiring practices. He operated the family business, Myron Green Cafeterias and opened his dining rooms to minorities. Harmon convinced the Kansas City Restaurant Association board of directors to pass a resolution favoring equal treatment for all people. Harman served four years on the Kansas Board of Regents and chaired the academic affairs committee which raised student enrollment standards. As chair of the facilities committee, he was instrumental in obtaining facilities renovation at the state universities.
2000
Stephen Holloway '65, Architecture, Planning and Design
Holloway rallied support for health, education and housing for Jamaica's neediest youth and other residents in the rural, mountainous region of the island. He formed Jamaica Partners, Inc., a non-profit service organization and volunteers from 12 states have journeyed to Jamaica to build a health clinic, library and science education center.

Ivan Strickler '47, Agriculture
Strickler influenced the socio-economic well-being of the nation's dairy farmers, and the global dairy industry. He became known as an innovator for the industry as he applied the latest dairy research procedures. Strickler's international influence stemmed from his longtime leadership in some of the nation's largest dairy organizations. He worked with Congress and the U.S. Secretary of Agriculture on dairy policy issues and legislation. He also represented the nation on various international trade missions.

1999
Perry Adkisson '56, Agriculture
Adkisson developed and implemented integrated pest management programs in the United States and worldwide through the United Nations. His research prevented the release of hundreds of tons of insecticide into the environment. Adkisson's vision helped the world feed itself in ways that are ecologically sound, environmentally friendly, economically beneficial and healthier. He won the World Food Prize in 1997.

Dr. Edward Gillette '56, '70, Veterinary Medicine
Gillette was a pioneer in animal cancer research and had significant impact on the study of human cancer. He established a comparative oncology program to use naturally occurring tumors in companion animals as models for human cancer treatment. He also provided guidelines for normal tissue tolerance to radiation therapy. Gillette's enthusiasm for science was contagious, and he inspired many future scientists to follow in this field of cancer research.

Jack Vanier (fs '51), Agriculture
Vanier was an international leader in the livestock industry and a respected humanitarian and philanthropist. He led CK Ranch, which had one of the premier registered Horned Hereford herds in the world. Their livestock have been used in developing herds around the world. Vanier distinguished himself as a humanitarian and philanthropist, supporting various arts programs, underprivileged children and youth programs, health-related institutions and many college and universities. He supported the Colleges of Agriculture and Veterinary Medicine, the Basic Cancer Research Center, Beach Museum of Art and K-State Athletics.
1998
Dr. Henry M. Beachell '33, Agriculture
Beachell, a rice scientist, developed rice varieties that first transformed the U.S. rice industry and then improved varieties in Asia. "Miracle rice" formed more grain and less straw, matured early and produced record yields that helped feed Asia's growing population. Beachell is credited with more advances in the productivity of rice than had occurred during the previous 10,000 years. He won the World Food Prize in 1996.

Frances Aicher Lewis '37, Human Ecology
Lewis exemplified the term "professional volunteer." In the 1940's and 1950's she taught cooking basics to hundreds of children in 4-H. She was named the 1951 Kansas Master Homemaker. Lewis organized all-girls youth meat judging contests and help establish the American Junior Hereford Association.

Dr. John Leod Wilson '23, Arts and Sciences
Wilson was a dedicated university administrator known for his lifelong commitment to student development. He served as an administrator at several Historically Black Colleges and Universities including, Southern University, Langston University, Savannah State College and St. Augustine College. His achievements during the turbulent World War II years influenced thousands of military personnel and he served as a director with the USO. During an uneasy social climate, Wilson successfully created activities for students with an emphasis on racial understanding.

1995
Steve Grogan '75, Arts and Sciences
Grogan, a 16-year veteran quarterback for the New England Patriots, became a tireless advocate for people challenged by physical and mental disabilities. He has introduced countless people throughout New England to the challenges facing individuals with mental handicaps and has provided leadership to non-disabled individuals on how to relate to people with mental disabilities.

1993
Dean Schowengerdt '49, '51, Agriculture
D. Schowengerdt had a life-long commitment to improving the quality of life in Korea. He directed the Union Christian Service Center in Taejon, Korea, which included work relief for war refugees, limb making and vocational training for amputees. Schowengerdt also promoted post war development projects that included mountain land husbandry of sheep and farm production loan fund and rice bank cooperatives.

Marjorie Schowengerdt '48, Human Ecology
M. Schowengerdt had a life-long commitment to improving the quality of life in Korea. She managed the ChungNam Foundling Home by the request of the Korean government. The home cared for 321 abandoned or orphaned babies and children. As organizer and teacher of Taejon's first community kindergarten for English-speaking children, Marjorie worked with scholarship funding for economically deprived women students.

1991

Dr. Ghulam Rasool Chaudhry '68, '70, Agriculture
Chaudhry was a staunch advocate of accessible education for the underprivileged people of Pakistan's rural areas. He became the secretary to the government, Agriculture Department in Pakistan in 1989.

1990
Daphyne Smith Cauble '32, '37, Home Economics
Cauble was regional director for Project Concern and state co-chair of International Health and Medical Concern. She was actively engaged in sending medical equipment as well as clothing and hygiene kits, all over the world. Cauble has also looked after the people of Wichita and Kansas. Her work has assisted many local service organizations such as the Colvin Center, the Rescue Mission, World Impact Village and the Salvation Army.
1989
Matt Betton '38, Arts and Sciences
Betton was the founder of the National Association of Jazz Educators. The organization was in existence until 2008 under the name International Association of Jazz Educators and had over 7,000 members. He was invited to play at the White House by President Ronald Reagan. Nearly 150 students worked their way through K-State between 1933 and 1963 playing with the Betton orchestras.

1988
S. Grace Dickman King '18, Home Economics
King was a retired principal and teacher who expended much of her considerable energy in service to her community and to K-State. Her talents and ambition were ahead of her time, and she said that because of her gender, "I limited my acitivities to the more sedate. I couldn't be a county agent, but I did plan and initiate a township high school in my hometown of Fostoria."

A. G. (Glenn) Pickett '35, Agriculture
Pickett was the former executive vice president of the Kansas Livestock Association, whose practicality and foresight continued to influence Kansas agriculture. He based his agricultural principles on the thesis of "make it simple, workable and acceptable, and if possible, profitable." He set up a school to issue diplomas to inmates at the Hutchinson State Reformatory. He served as State Livestock Sanitary Commissioner from 1949 - 1970. During his tenure he eradicated turberculosis in cattle in Kansas and made strides in eliminating brucellosis. The Kansas Animal Health Department functions under excellent statutes initiated by Pickett. His recommendations laid the groundwork for the development of the national beef promotion federation of 38 state beef councils and the Beef Industry Council of the Meat Board.

1987
Dr. Helen Beck Stafford '20, Home Economics
Stafford was born at the turn of the century to a father who was a former slave and a college-educated, school teacher mother. "Blacks weren't accepted, we were just here, period. In classes or labs where we worked in pairs, if there was no other black girl, you worked alone. You were in complete isolation, always alone." Stafford ignored the prejudice and compiled a long list of accomplishments in civil rights and community service. She became a founding member of the Tacoma, WA NAACP chapter, was the first black member of the area League of Women Voters, served on the first board of the Tacoma Urban League, and was on the YWCA board when black girls were not admitted as members. She helped organize and served as president of the Tacoma chapter of Alpha Kappa Alpha sorority, the first black service sorority and in 1948 became the first black to be employed by the State Department of Human and Health Services as a caseworker.

Fred C. Bramlage '35, Business
Bramlage served on the National Battle Monuments Commission under three Presidents and was Civilian Aide to the Secretary of the Army - an appointment equal to that of a three-star general. He was instrumental in attracting the 1st Division to Fort Riley. He helped plan the Tuttle Creek and Milford Reservoir Dams, as well as the I-70 route through Kansas. "Few people have even an inkling of the range and depth of influential and benevolent activities in which he quietly or silently engaged," Randy Pohlman,former dean of the College of Business Administration, K-State, said of Bramlage.

1986
Clark C. Collins, DVM '41, Veterinary Medicine
Collins was a veterinarian who made significant contributions to both animal and human medicine. He became a pioneer in using movies to film diseases of all kinds and surgical procedures. Those films were shown at veterinary conventions and later became used in teaching at K-State and other universities. Due to family tragedies, he was instrumental in obtaining the first artificial kidney machine in Nebraska and formed the hospital foundation in West Point, Nebraska, where he served as president for more than 20 years.

Mary McDonald Hewson '48, Education
Hewson dedicated much of her life to support K-State and education from the pre-school to the post-graduate level. Hewson was a treasured advisor to University, Alumni Association, and Foundation administrators. She helped establish "HEAL" (Help Eliminate Abuse Locally), a group to combat drug use by teenagers. Hewson counseled hundreds of high school students, keeping in contact with them as they arrived at K-State and other universities. She worked tirelessly to teach high schoolers about the importance of higher education, worked to get them into a university and worked to keep them there.

Carl P. Miller Sr. '20, Arts and Sciences
Miller and his family owned nine California newspapers, was the assistant financial editor of the LA Times and the secretary/manager of the Los Angeles Stock Exchange. In 1929 Miller was chosen to begin The Wall Street Journal's Pacific Coast edition - one week before the stock market crashed. The paper survived and became a model for several other Wall Street Journal editions. Miller's second career, as a Rotarian, began as a young man. He became the organization's international president in 1963 and introduced the "Matched District and Club Program" designed to cultivate international goodwill, increased tremendously Rotary's World Community Service projects and youth exchange by pairing Rotary districts around the world for cooperative work.

---