Alumni Association honors multicultural students for achievements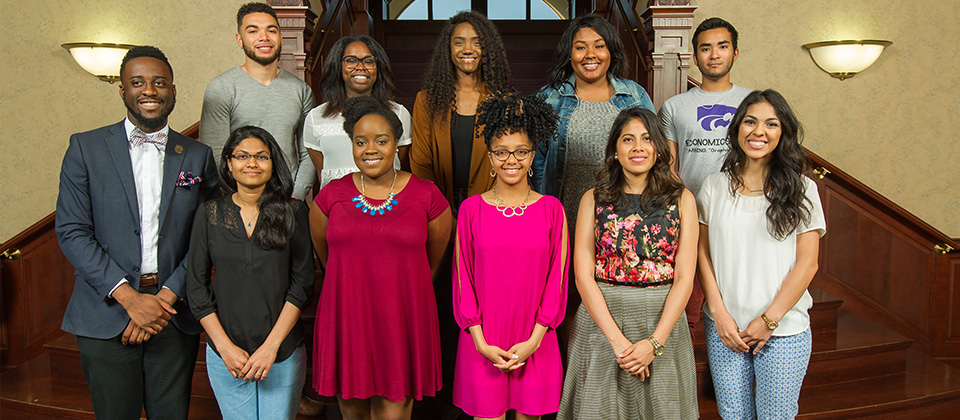 The K-State Alumni Association has recognized four recent Kansas State University graduates with Multicultural Leadership Awards. The students were presented with their awards earlier this month at the K-State Alumni Center.
The Multicultural Leadership Award is given annually to four outstanding multicultural students for their leadership qualities and unique multicultural contributions to the university during their college careers. Award recipients are nominated by faculty members and selected by committees appointed by the Alumni Association board of directors.
"As students, these recent graduates played an important role in leadership while at K-State," said Jessica Elmore, associate director of diversity programs for the Alumni Association. "We wish them well on their next chapter and hope they will continue to be leaders in their next community and as K-State alumni."
The 2016 Multicultural Leadership Award recipients are Maya Tilmon, bachelor's in mass communication, Kansas City, Kansas; Justice Davis, bachelor's in marketing, Kansas City, Missouri; Muenfua Lewis, bachelor's in finance, Olathe, Kansas; and D'Aonda Bush, bachelor's degrees in finance and modern language, Wichita, Kansas.
---