K-State Alumni Association to host Homecoming pregame event in Cat Town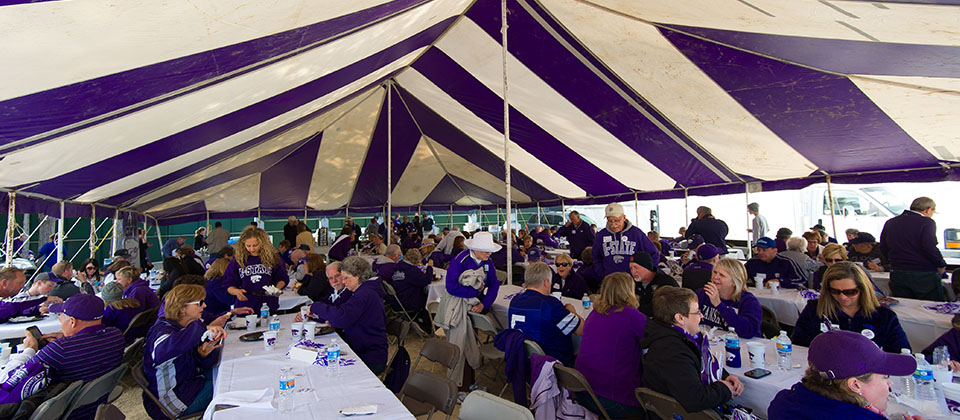 K-State alumni, friends, faculty and staff are invited to the K-State Alumni Association's Homecoming pregame celebration in Cat Town. Enjoy a buffet with fellow K-State alumni and friends in Cat Town on Saturday, Oct. 26, before K-State takes on Oklahoma in the Homecoming football game.
The pregame celebration will begin two hours prior to kickoff in Cat Town, on the south side of the west parking lot at Bill Snyder Family Stadium. The pregame buffet menu will be set after the game time has been announced. Check here for updates.
Cost to attend is $25 per adult and $15 per child, ages 4-17. Reservations for the pregame are required and are due by Sunday, Oct. 20. Contact Andrea Bryant Gladin, assistant vice president of alumni programs, with questions at agladin@k-state.com or 785-532-5058.
This year's theme, "Manhappiest Place on Earth," salutes K-State's hometown, Manhattan. The week marks K-State's 104th Homecoming celebration. Homecoming is a universitywide celebration sponsored by the K-State Alumni Association.
See a full schedule of Homecoming events and learn more about this year's celebration at k-state.com/Homecoming.
---