Alumni Association names 2019 International Student Scholars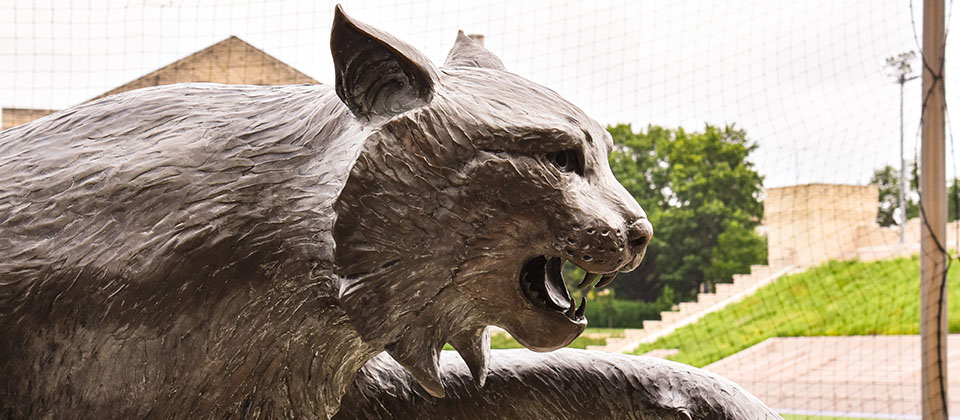 The K-State Alumni Association has recognized 13 Kansas State University international students with scholarships totaling $9,000.
The Alumni Association awarded the International Student Scholarships based on outstanding achievements and leadership.
"This is yet another way to assist our international students, who are an important part of our K-State family," said Jessica Elmore, associate director of diversity programs for the Alumni Association. "The Alumni Association is proud to continually offer these scholarship opportunities to our international students. K-State has more than 5,000 graduates who currently live internationally; we are proud to support K-Staters from wherever they might hail."
The recipients are: Sarif Patwary, Chandpur, Bangladesh; Yinuo Lin, Cangzhou, China; Ziyu Zhao, Ningbo, China; Yibo Liu, Zhengzhou, China; Linda Hamuli, Bukavu, Democratic Republic of the Congo; Disleve Kanku, Lubumbashi, Democratic Republic of Congo; Diego Guerron Orejuela, Quito, Ecuador; Paril Mehta, Dubai, India; Vedant Deepak Kulkarni, Nashik, India; Rudra Baral, Morang, Napal; Cecilia Pick Gomez, Asuncion, Paraguay; Chansol Park, Gwangju, South Korea; and Takayuki Kijima, Higashimurayama, Tokyo, Japan.
---