Student Alumni Board selects six new student executives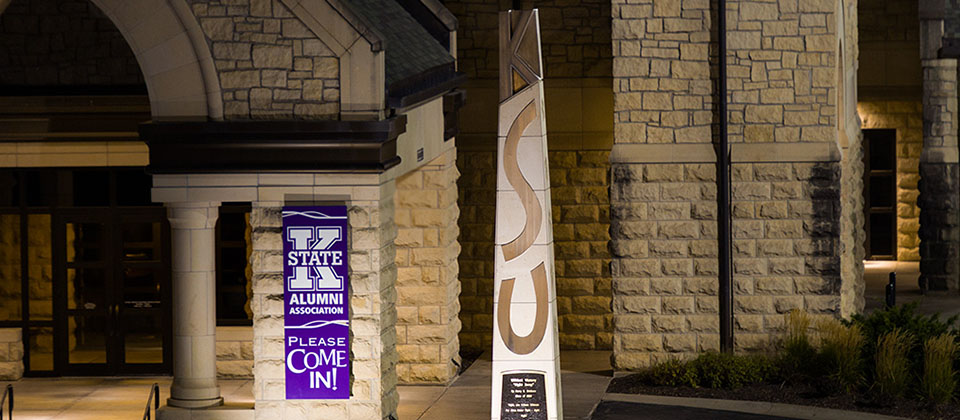 Six Kansas State University students have been selected to lead Student Alumni Board, a group of approximately 40 students who promote and serve the university and the K-State Alumni Association. SAB works to enhance the K-State experience by creating a link between the Alumni Association and past, present and future students.
SAB members are responsible for planning and hosting several programs to recruit students to K-State, including the For Sophomores Only program for high school sophomores and the Just For Juniors program for high school juniors and their parents. SAB members also coordinate and assist with Wildcats Forever Student Alumni Association, Grad Bash, the Distinguished Young Alumni Award, Junior Wildcats Club and other Alumni Association programs and events.
"These students have worked hard through Student Alumni Board and will continue to be great in their new leadership roles," said Marcus Kidd, SAB adviser and assistant director of student programs for the Alumni Association. "I look forward to watching these members work with the rest of SAB to continue elevating the programs we have in place."
The following students from Kansas were selected:
President – Keaton Petite, junior in finance and management information systems, Junction City, Kansas
Vice President of Recruitment – Emma Francis, sophomore in biology and pre-medicine, Topeka, Kansas
Vice President of Internal Programs – Laura Rouw, junior in animal science and pre-veterinary medicine, Omaha, Nebraska
Vice President of Development – Tel Wittmer, sophomore in secondary education, Holton, Kansas
Vice President of External Relations – Samuel Pittman, junior in political science, Overland Park, Kansas
Vice President of Marketing – Hannah Markel, junior in journalism and pre-law, Rogers, Arkansas
Vice President of Administration – Ariana Coker, sophomore in life science, pre-medicine and Gerontology, Shawnee, Kansas
---