Willie the Wildcat is the face of the 2020 Alumni Association Calendar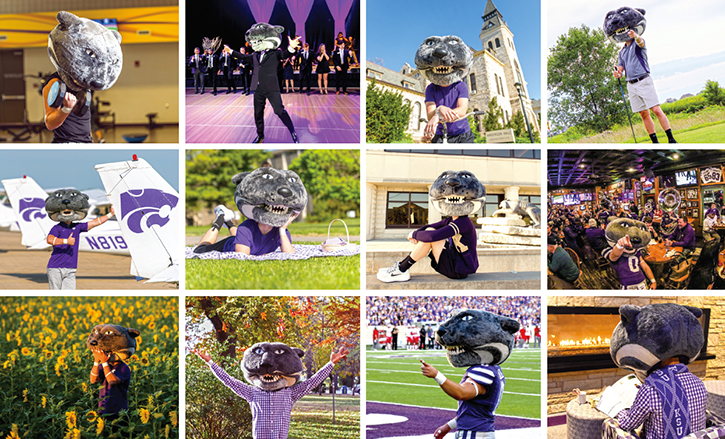 For 100 consecutive years* Kansas State University has used the Wildcat as its mascot. The K-State Alumni Association is pretty proud of that fact. So much so, that we asked Willie the Wildcat to star in the Alumni Association's 2020 Annual Wall Calendar.
The calendar will feature Willie the Wildcat in each month and include some never-before-seen images of our favorite mascot across K-State's campuses.
How do I get one?
Only members of the K-State Alumni Association will receive a copy of the calendar. It will arrive with the winter issue of K-Stater magazine in late November. Join or renew your membership by Nov. 3 to ensure you get a copy! We won't be ordering extras.
*We've actually used the moniker for longer. We were first called the Wildcats in 1915 by Coach John "Chief" Bender. The name was changed back to the Aggies in 1917. But since 1920 K-State has used the nickname Wildcats uninterrupted.
---