Kansas State University's head football coach Bill Snyder, the architect of the greatest turnaround in college football history, announced his retirement today.

In his two stints as head coach of the Wildcats, the first from 1989-2005 and the second from 2009-2018, he led K-State to two Big 12 championships, four Big 12 North Division titles, 19 bowl games and 215 victories.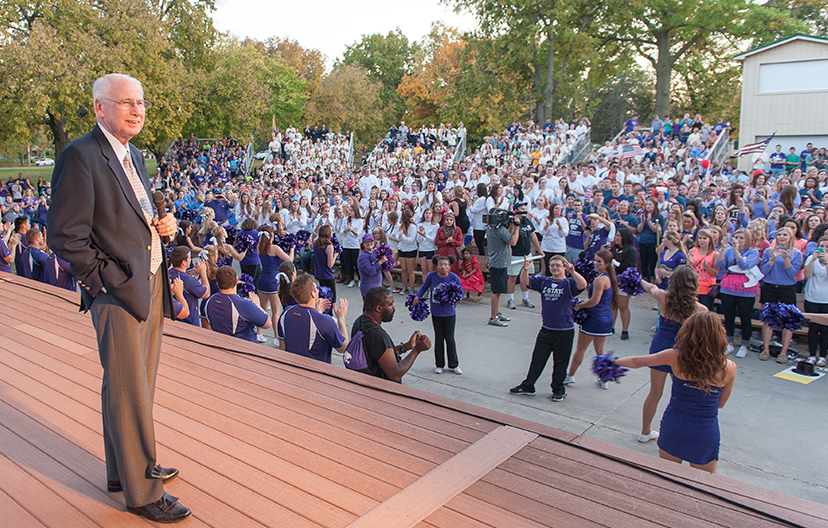 A 2015 inductee into the College Football Hall of Fame, Snyder has many accolades and has been referred to as a legend and most notably "coach of the century" by Hall of Fame coach Barry Switzer.

"There are so many people that are so heavily invested in what this game is all about," Snyder said in his Hall of Fame address. "At the end of the day it's about a values system that allows young people to have great successes in their lives."

Snyder used his 16 Goals for Success to motivate players on and off the field, taking K-State from one of the worst programs in college football to a national power.

"They really mean so much to us," said offensive lineman Dalton Risner in regard to Snyder's goals. "When you look at them, they really portray so much. You can use them in everyday life and you can use them in football. Having those goals is great; it's nice to have them. It's nice to hear so many guys who used to play here come back and talk about how grateful they are for those 16 Goals and how they have really used them."

Snyder has been an active supporter of academics at K-State. He is a past president of the Friends of the K-State Libraries, honorary chairman of the KSU Foundation's Changing Lives capital campaign, and a member of the Staley School of Leadership Studies advancement council. Additionally, the Staley School partnered with Snyder to develop the Snyder Legacy Leadership Fellows program which seeks to prepare students for the transition from college to career and for engagement as lifelong leaders.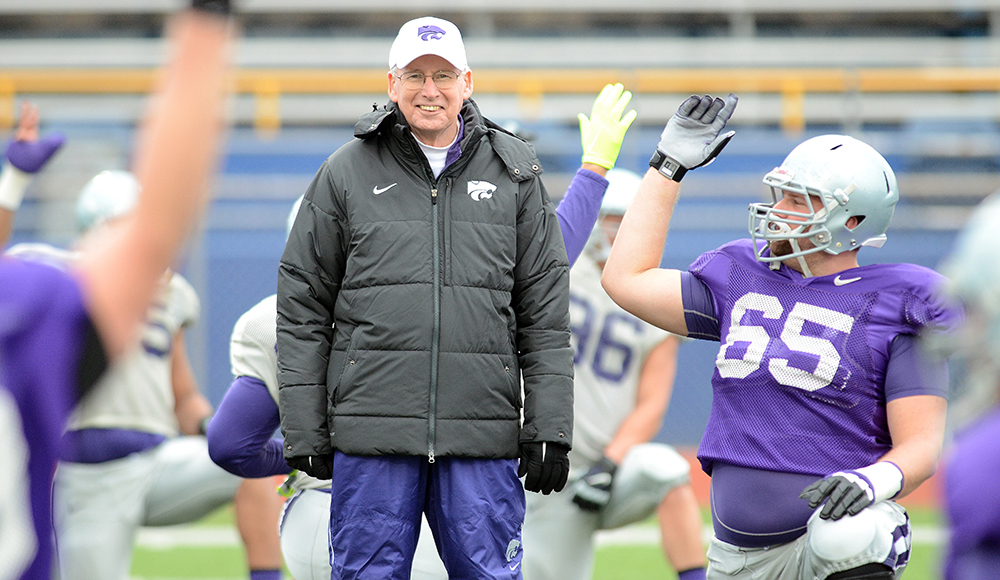 "The influence Coach Snyder had on our university and the Wildcat community goes well beyond the successes on the field," said Amy Button Renz '76, '86, president and CEO of the K-State Alumni Association. "Through his leadership K-State has seen great things accomplished. The impact of his time here will never be forgotten. His core principles and ideals exemplify the very best of K-State and his personal touch has reached thousands of members of the Wildcat family, and even other universities. Heartfelt thanks to Coach, his wife, Sharon, and the entire Snyder family for their devotion to K-State. We wish you the very best always and look forward to what you'll accomplish in this next chapter."

Read the official announcement from K-State Athletics.
---