K-State license plate program reaches more than 10,000 plates on the road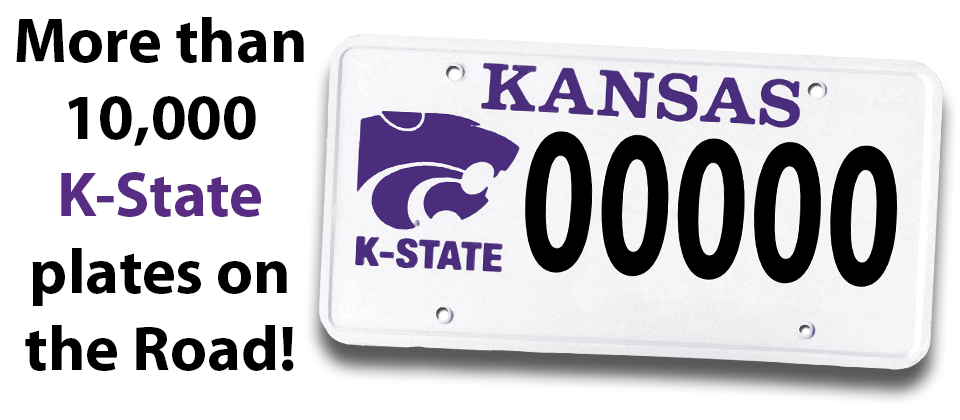 It's confirmed: Wildcats truly do drive with pride. As of November, there are more than 10,000 official K-State license plates on the highways.
The K-State license plate is the most popular affinity plate in the state of Kansas.
Since the state-issued K-State license plate program began 22 years ago, the tax-deductible royalties paid on the license plates have raised more than $4.2 million for student scholarships and recognition of achievements. This includes the K-State Legacy Scholarship and the International Student Scholarship programs.
"Thank you to the many loyal K-Staters who display their pride with our plates," said Amy Button Renz, president and CEO of the K-State Alumni Association. "Your support has allowed us to make a lasting impact on thousands of K-State students. The Alumni Association would also like to thank the staff in the county treasurers' offices for helping K-Staters to purchase the plates."
The plates are available for purchase in three states: Kansas, Texas and Maryland. To learn more about the program or to purchase a plate, visit www.K-State.com/Drive.
---