Alumni Association seeks nominations from Wildcat community for Alumni Excellence Award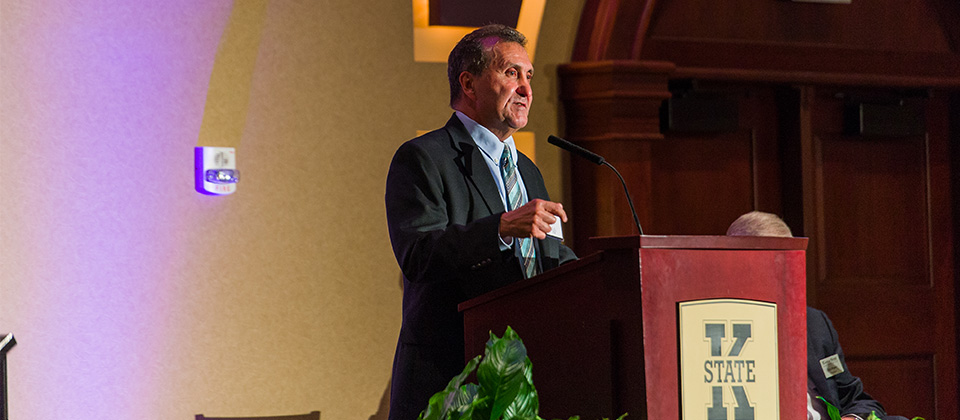 The K-State Alumni Association is accepting nominations for the 2018 Alumni Excellence Award.
This is the Alumni Association's highest honor for distinguished alumni who graduated from K-State more than 10 years ago. The award is given annually, recognizing an alumnus or alumna of Kansas State University whose career, service and achievements exemplify the spirit, values and excellence of the university.
In 2017, Pete Souza '06, a renowned photographer, was named the award's inaugural recipient.
All members of the Wildcat community are invited to submit nominations through April 1 for the 2018 award. Criteria for consideration include:
The nominee's career endeavors have achieved national and/or international recognition.
The nominee has contributed service to his or her local, state, national or international community.
The nominee has the highest standards of integrity and character that exemplify the spirit of K-State.
To learn more about the award, qualification and nomination process go to www.k-state.com/about/ourservices/awards/excellence.php.
The Alumni Excellence Award is made possible by the generosity of the Curt '73 and Sherry '73 Frasier family of Beloit, Kansas. For questions, contact Michelle Elkins '87, associate director of awards and special events for the Alumni Association, at 785-532-5077 or MElkins@K-State.com.
---