Alumni Association to open exclusive K-State themed restaurant
The K-State Alumni Association is excited to announce the opening of a new restaurant at the K-State Alumni Center this spring. The Barrett Wildcat Den will be transformed into Barrett Bistro. All the menu items will be K-State themed and cost $18.63.
We can't wait to introduce the following menu items:
Bill Snyder Family Salad – a stadium-sized salad for hungry football fans (feeds 50,000)
Amy Button Renz Burger – a delicious double-decker burger, designed with all our alumni and friends in mind
Bosco Choco Taco – a dessert taco topped with K-State's famous Call Hall ice cream
Wings the Dang Day – try our custom wings in a variety of flavors; available in mild, spicy and dang spicy
A Hotdog That's Actually a Sandwich – is a hotdog actually a sandwich? You can debate while you dine!
The President's Club Sandwich – a traditional turkey, bacon, lettuce and tomato sandwich for the discerning palate
Weber Waffles – our purple waffles make a perfect gameday breakfast!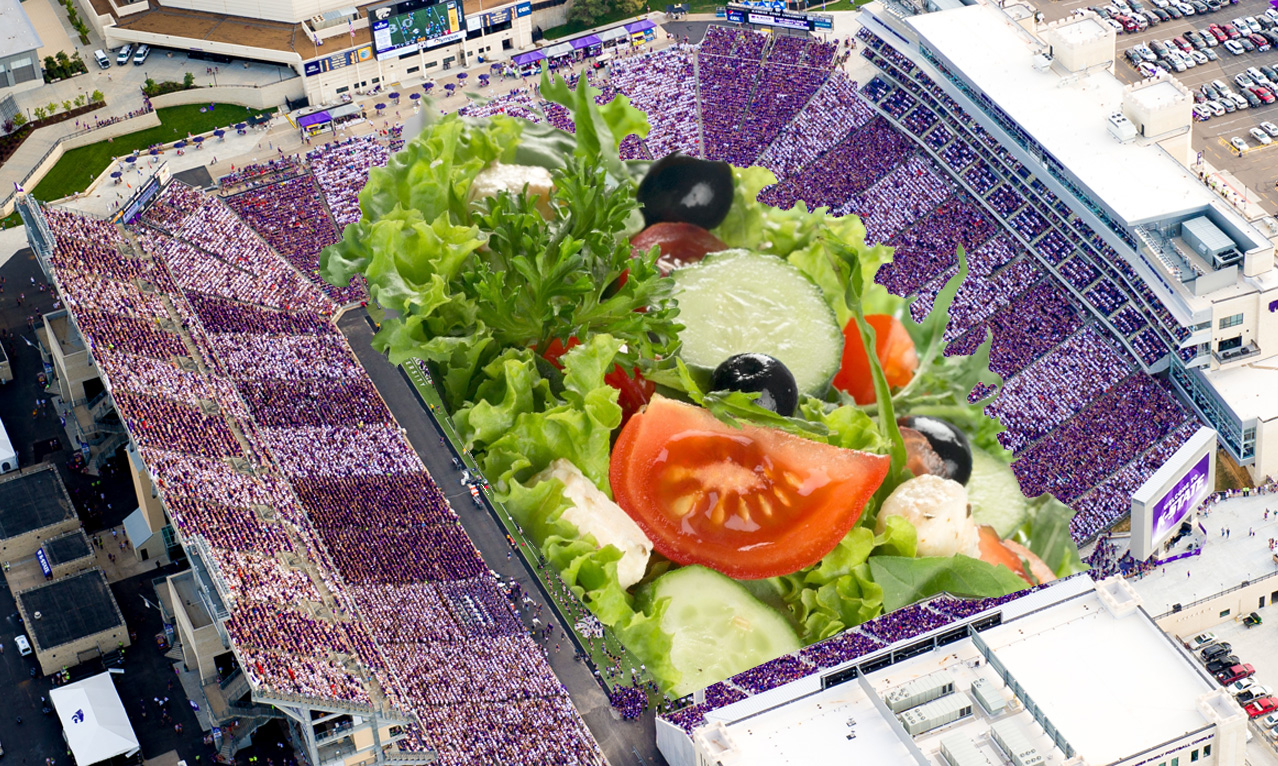 All menu items come with your choice of side: Fritz Fries or Taber Tots. Top off your meal with a refreshing beverage like a Willie the Wildcraft Beer or a Mary Jo Myers Mocha.
We hope to see you soon!
(Editor's note: Happy April Fools' Day! While this post is just for fun and isn't a real announcement, you can visit www.k-state.com/rent if you'd like more information on renting Alumni Center space — like the Barrett Wildcat Den — for your upcoming event.)
---