Recognizing Excellence: Frasier family supports, applauds K-State graduates for service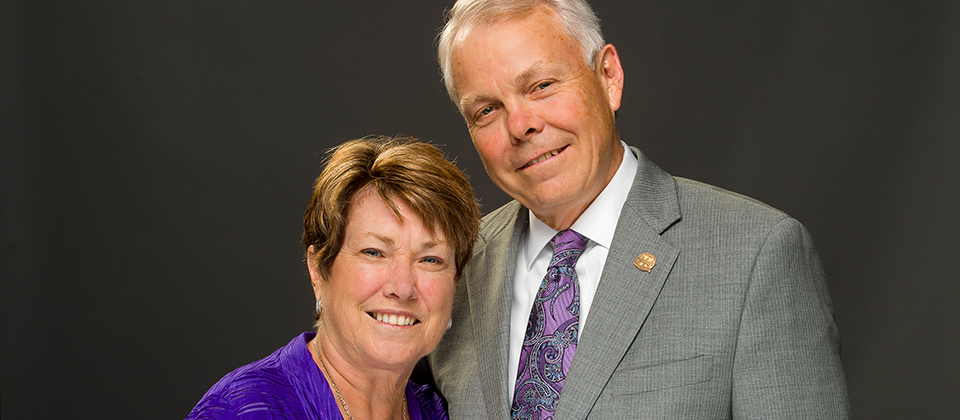 Editor's note: This is part one of a three-part series recognizing K-State alumni excellence. Read part two here and part three here.
Curt Frasier and Sherry Basgall Frasier of Beloit, Kansas, understand the value of an education from Kansas State University. Both are 1973 graduates of K-State.
"We gained so much from Kansas State and have seen that happen with so many students," Curt said.
Thanks to their generosity, the Alumni Excellence Award was created as an annual award recognizing an alumna or alumnus of K-State whose career, service and achievements exemplify the spirit, values and excellence of the university. It carries on the tradition of the Alumni Association's past Alumni Medallion Award, which was presented from 1969 to 2004 and recognized alumni whose humanitarian service added measurably to the quality of life.
"In our discussion about this award when it was established by the Alumni Association, we felt like it was a real opportunity to highlight those individuals that have had a special part in our world today and a special recognition for Kansas State," Curt said.
The award has been given to Pete Souza '06, a renowned photographer, and Mary Jo Rupp Myers '64, who has a rich background in public service related to military, educational and humanitarian organizations and programs.
Now, we're looking for the next Alumni Excellence Award recipient.
Anyone can submit a nomination. The criteria for consideration is available online.
"The Alumni Excellence Award was created to showcase and celebrate K-State alumni for their contributions to society," said Amy Button Renz '76, '86, president and CEO of the Alumni Association. "These individuals reflect the values and academic quality of Kansas State University. We have many graduates who have achieved great things in their careers and service to the world. Through this award, we can recognize their achievements and celebrate their K-State connections."
---