Recognizing Excellence: Myers took volunteerism to heart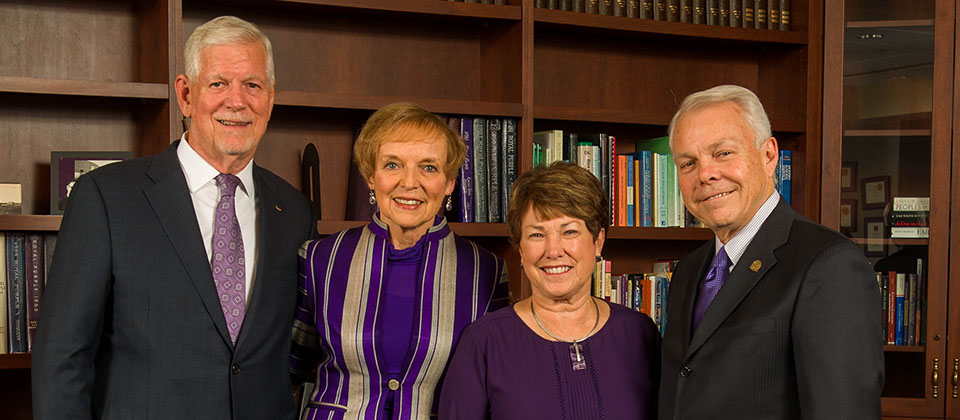 Editor's note: This is part three of a three-part series recognizing K-State alumni excellence. Read part one here and part two here.
Mary Jo Rupp Myers '64 finds contentment in helping others.
One of her favorite quotes comes from Martin Luther King Jr., who in 1957 said, "Life's most persistent and urgent question is 'What are you doing for others?'"
King's message resonates with Myers.
"I've just learned that true fulfillment comes from reaching out to help others," she said. "And if you see a need, just get involved."
Her more than 40-year career has been one of public service and volunteerism relating to helping military families and others in need.
Myers is a founding member and president emeritus of the Aschiana Foundation, which supports literacy and vocational training for street children in Afghanistan. Aschiana has trained, nourished and mentored more than 80,000 children and young adults.
Myers serves on the Women's Initiative Policy Advisory Council formed by Laura Bush as part of the Bush Foundation. Previously, Myers was appointed to the President's Council on Service and Civic Participation in 2006 and served through 2009.
Additionally, she serves the board of trustees for the Fisher House Foundation, an organization that provides homes near military and veterans' medical centers where military family members stay free of charge while loved ones are being treated.
Last November, the K-State Alumni Association honored her with the Alumni Excellence Award, which recognizes an alumna or alumnus of Kansas State University whose career, service and achievements exemplify the spirit, values and excellence of the university.
Now, we're looking for the next Alumni Excellence Award recipient.
Anyone can submit a nomination. The criteria for consideration is available online.
---