Alumni Association announces 2019 CASE Awards
Whether it's an e-mail, Alumni Club event, awards ceremony or issue of the K-Stater magazine, all the K-State Alumni Association's programs and publications are a true team effort. We have a passion for connection and communication, helping you get involved and making sure you feel connected to your alma mater, wherever you may live.

We're excited to announce that some of these programs and publications were recently honored as part of the CASE District VI 2019 awards! CASE stands for Council for Advancement and Support of Education; the organization provides resources and networking opportunities for educational institutions involved in alumni relations, communications, development, marketing and more.

You can find a list of the K-State Alumni Association's 2019 CASE Awards below, and you can click on the links for more information about the programs. We'd also like to congratulate our friends over at the KSU Foundation and the K-State Division of Communications and Marketing, who also received a number of CASE Awards this year (VIEW A FULL LIST). Go 'Cats!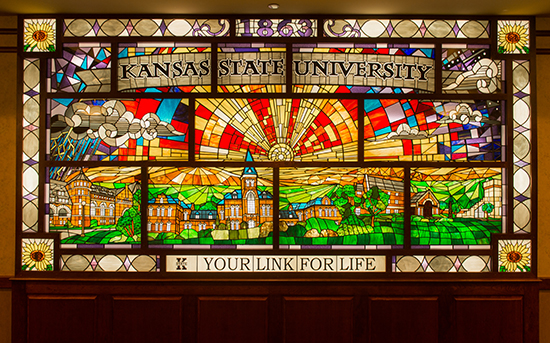 Platinum Awards

Alumni Relations
Gold: "A Spot I Love Full Well" – K-State Alumni Center stained glass MURAL UNVEILING


Alumni Relations Programs
Regular Alumni Programs
Silver: K-State Alumni EXCELLENCE AWARD and Wall of Distinction

Design
Editorial Design
Bronze: From the Ashes layout, spring 2018 K-STATER magazine
Bronze: Coming Full Circle layout, fall 2018 K-Stater magazine

Publications
Gold: Summer 2018 K-Stater magazine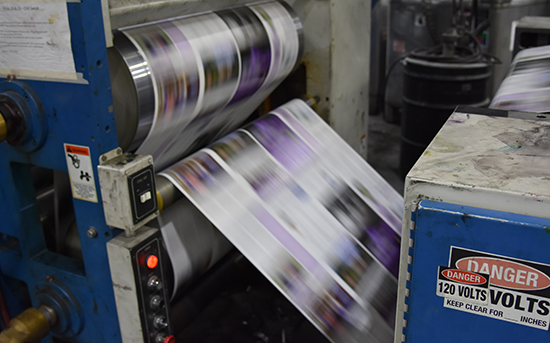 Magazines
Special Issues
Gold: K-Stater magazine, summer 2018 – research issue

Magazine Publishing Improvement
Gold: K-Stater magazine, winter 2017 (redesign)


Writing
Excellence in News Writing: General News Writing
Gold: K-Stater magazine: We want you!, fall 2017; Alumni Excellence, winter 2017; Miracle in Manhattan, winter 2017; From the ashes, spring 2018; Preparing security, spring 2018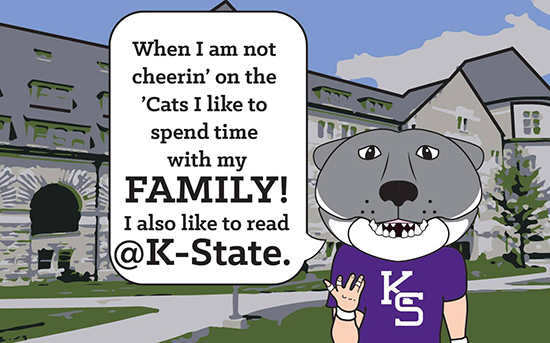 Digital Communications
Best Uses of Social Media
Gold: Career Services FACEBOOK LIVE videos
Silver: E-Newsletter Willie the Wildcat CARTOON AD

Innovative Uses of Technology: Alumni Relations
Gold: K-State TUMBLER GIVEAWAY


Publications
External Audience Tabloids and Newsletters: Digital
Gold: @K-State alumni e-newsletter – JUNE 2018
Gold: @K-State alumni e-newsletter – AUGUST 2018


Special Events
Multi-Day Events
Bronze: K-State Fight Song 90TH ANNIVERSARY

Want to learn more? View a list of PAST CASE AWARDS.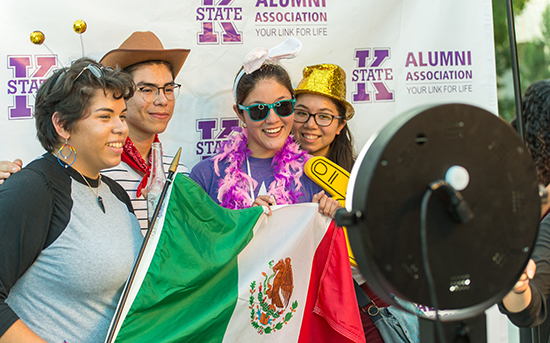 Other recent awards
The International Block Party — a partnership between the K-State Alumni Association and the Union Programming Council (UPC) — won the 2018 Center for Student Involvement Cross-Cultural Event of the Year Award. The Cross-Cultural Event of the Year honors a specific event that was planned, promoted and executed adequately, but also aided in increased cultural competency and appreciation across campus, leaving a lasting impact for years to come.
---