Join the K-State Alumni Association for an International Social Hour in Kansas City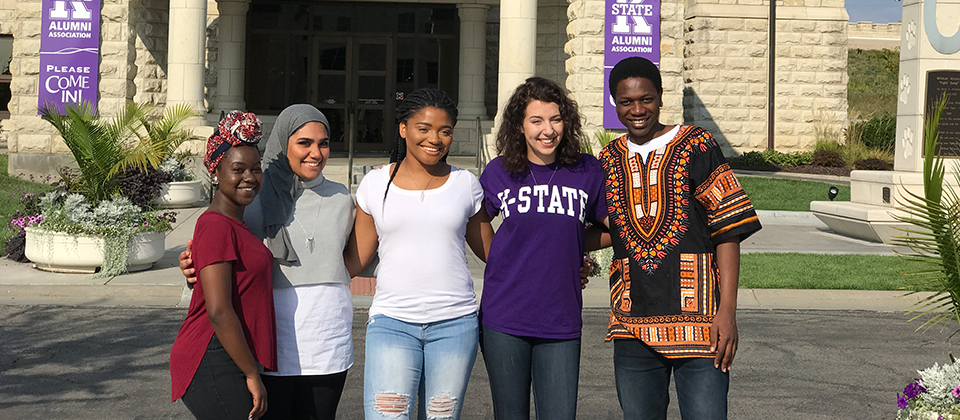 The K-State Alumni Association and K-State international students are hosting an International Alumni Social on Friday, Oct. 27. This free event will take place 5-9 p.m. in Kansas City and will offer food and drinks. All K-Staters are welcome: students, faculty, staff, administrators, alumni and friends.
"This is a great opportunity for our students to network and socialize with K-State alumni to learn about their experience while at K-State and after college," said Jessica Elmore, associate director for diversity programs.
The event will be held at Aloft Hotel, 11620 Ash St., Leawood, Kansas, in the Tactic Room and Front Yard. Please RSVP by Tuesday, Oct. 24.
Members of the international student committee will also be in attendance. They are Mary Abounabhan, Lebanon; Lolwa Alfoudari, Kuwait; Fiorella Aguero, Paraguay; Edna Bassey, Nigeria; Tendai Munyanyi, Zimbabwe; Sai Pradeep Medarametla, India; and Naomi Mwebaza, Uganda.
More information about the event can be found here. Contact Elmore with questions at JElmore@K-State.com or 785-532-5060.
---