Editor of K-Stater magazine to join Collegian Media Group board of directors
Tim Schrag, editor of K-Stater magazine, has been named to the board of directors of Collegian Media Group. Collegian Media Group is a non-profit organization which acts as publisher of Kansas State University's student-run publications, the Kansas State Collegian, the Royal Purple yearbook and Manhappenin' magazine.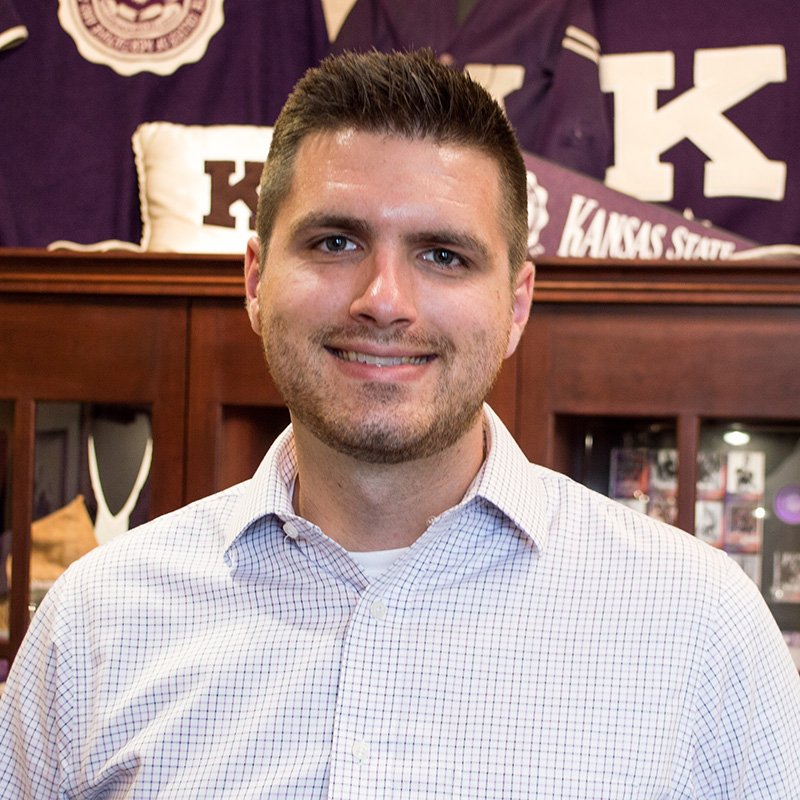 Schrag replaces Tim Lindemuth, who served on Collegian Media Group's board for more than a decade. While a student at K-State, Schrag worked as a reporter and editor of the Collegian and served as its editor-in-chief during the summer 2010, spring 2011 and fall 2011 semesters.
Schrag graduated from K-State in 2012 with a degree in journalism and digital media. Since 2015, he has been the editor of K-Stater magazine, the quarterly magazine of the K-State Alumni Association. Prior to joining the Alumni Association staff, he was an editor and reporter for The Hutchinson News.
"I've known Tim since he was a Collegian reporter, and I've admired how seriously he takes his responsibilities," said Steve Wolgast, director of Collegian Media Group. "He knows our business from the inside, so his contributions to the corporate side will be all the more valuable."
Collegian Media Group was founded in 1946 as Student Publications Incorporated and adopted its new name in 2012. It is a private enterprise overseen by a board of directors composed of university students, faculty and community professionals. The business received non-profit status in 1947 and operates as a 501(c)3 under IRS rules. Although its offices are on the K-State campus, Collegian Media Group is not affiliated with the university. Visit www.collegianmedia.com to learn more about the organization.
---