Jacob and the Giant Pumpkin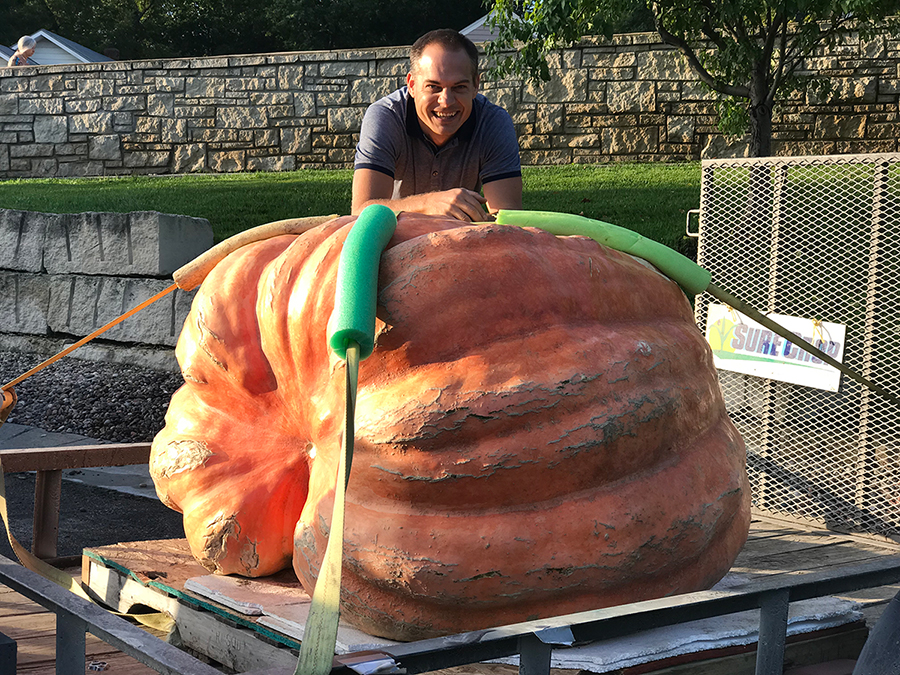 When most people show up for work in the morning, they're carrying something like a purse or a laptop or a lunch bag. But today, the K-State Alumni Association's network and technology administrator Jacob Marintzer brought his giant pumpkin.
Jacob's latest pumpkin — weighing in at 1,176 pounds — is the largest grown in Kansas history and recently won an Oklahoma competition.
Jacob, who can answer any computer question we have at the office, has been growing giant pumpkins as a hobby since 2009. He even constructed a special greenhouse on his property and also uses special giant pumpkin seeds.
We love seeing our staff members share their hobbies, especially ones as super-sized as Jacob's giant pumpkins!
FYI, it's not the first time (or likely the last time) Jacob has tried to beat the record books.
---